Senator Carol Blood announces campaign for Governor
Blood is the first Democratic candidate to announce their run for Governor.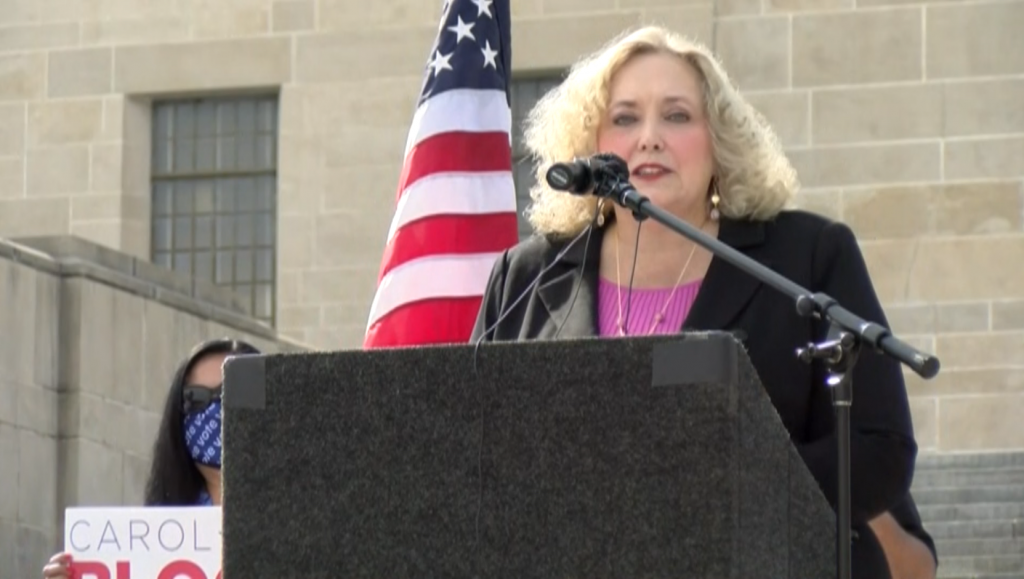 LINCOLN, Neb. (KLKN) – Senator Carol Blood announced Monday that she will be seeking the Democratic nomination for governor in 2022.
Blood held an event at the north steps of the Capitol building Monday morning to announce her campaign.
"Friends, I'm a true Nebraskan. l was born in McCook and raised in Adams County. I raised my own family in Sarpy County. I love Nebraska, but I know we can do better," Blood said.
Blood was elected to the Nebraska Legislature to serve District 3 in 2016 and was re-elected in 2020.
"The Unicameral has worked for decades because its success depends on collaborative policymakers. Not Republicans, Not Democrats, Not Libertarian but elected officials who must work together for the greater good of all Nebraskans," said Blood.