Senator introduces 'Fair Pay to Play Act,' pushes for payment of college athletes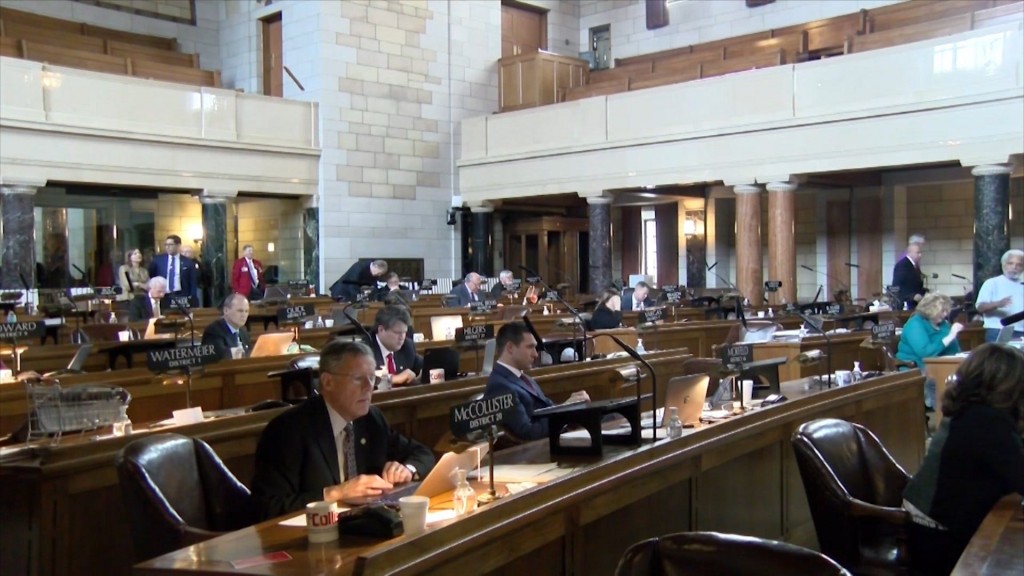 It's been a controversial question for years, whether or not college athletes should be monetarily compensated.
This week in the Nebraska legislature, Omaha Senator Megan Hunt introduced the 'Fair Pay to Play Act,' a bill that mirrors California's newly signed law, allowing college athletes to many money on their image and likeness.

"The NCAA generates tons of revenue every year for colleges and universities but the players that work to perform for us and entertain us and generate that revenue don't get anything," Senator Hunt says. "They receive performance based scholarships that renew every year but they don't really get to share in the profits they're creating."
Senator Hunt says there's no ethical reason that student athletes shouldn't have the same right as any other college student. The ability to benefit from their talents and skills, even if they are receiving scholarships and stipends.
"Scholarships and stipends are not meant to be compensation for students. You can't buy your groceries with that, you can't pay your rent with that, you can't pay off your student loans with that. The mission of the NCAA is not athletics first, it's education first and we have to remember that student athletes are there to learn- not just generate revenue for a university," Hunt says.
Hunt says this bill allows players to compete on the free market and become entrepreneurs. She argues that college is the only time for a majority of athletes to actually benefit from their skills.
However, there are still criticisms. Students on UNL's campus shared a variety of opinions on the matter.

"I don't think they should, their main thing is to go to school here, I think free tuition is enough. That's thousands of dollars already I'm paying for and they're not," says senior student Emily Olsen.

"Doing school on top of a sport is so much time, like, I'm only doing school right now and I can't even imagine the hours they have to put in for practice so, yeah, I would say that they should be paid," says Scott Overfield.

"Free books, tuition, meals, places to stay- that's so valuable. So many students not only in America but across the world don't get and to want extra money on top of that seems a little much to me," says Natalie Buney.

"I know there is some kind of rule about being able to promote yourself using the team name so that's a step in the right direction but I think they should be getting something at least," says Eric Espinosa.
Senator Hunt hopes that by introducing this bill, it will further encourage federal lawmakers to change the law nation wide.
"I think we can't wait and sometimes it's the role of states and state lawmakers to push the federal government and say this is something that athletes deserve and need and its going to help us in Nebraska compete with our neighbors in other states."