Several graves vandalized in Lincoln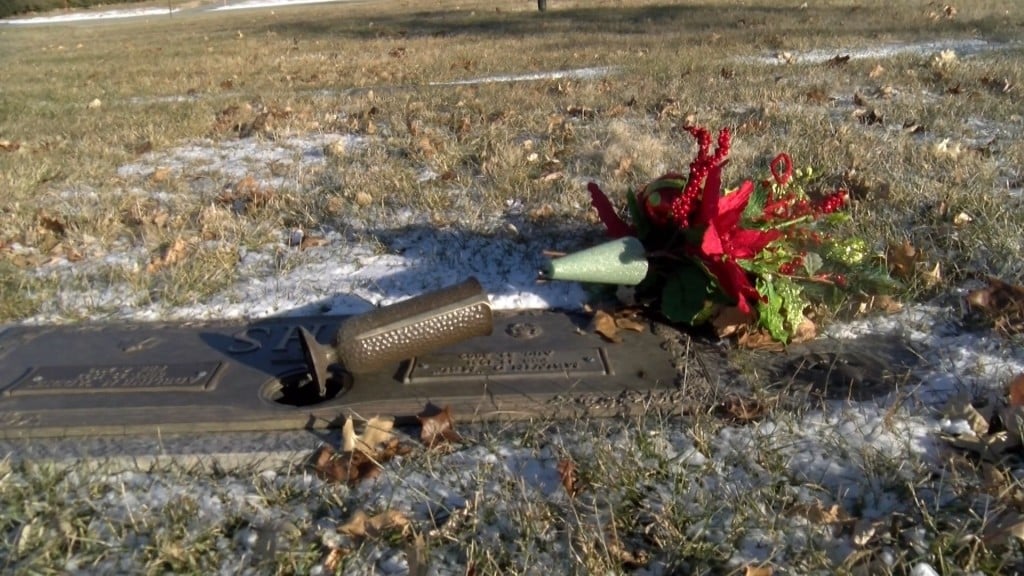 40 bronze vases were reported stolen from the Lincoln Memorial Cemetery this weekend.
They sat on the head stones of lost loved ones and for one Lincoln mother, it was a way to remember her baby boy.
"You feel violated you know you didn't get the chance to raise this child. So, going there and getting to clean off the grave and bring things to him, even though he's not there, that's our way of caring for him physically," Diana Flesner said.
Diana lost her son 21–years–ago and now her and her children visit Tyler's grave site frequently.
Bringing him small mementos like cars, cards and flowers to celebrate special occasions.
Each vase was around $50 and amounted to a total loss of $2,000.
Despite the monetary value, Diana wants the thief to know, they took more than just a vase, they took memories.
"To just take it and not think about the thought and the feelings behind why. That's the, it was a really hard time in our lives and it's our way to remember him and have peace with the tragedy that did happen," Flesner said.