Several take to the Capitol steps to show support for meat packing plant workers
A community-led car rally took place on Sunday, as people gathered at the Nebraska State Capitol steps to support meat packing plant workers.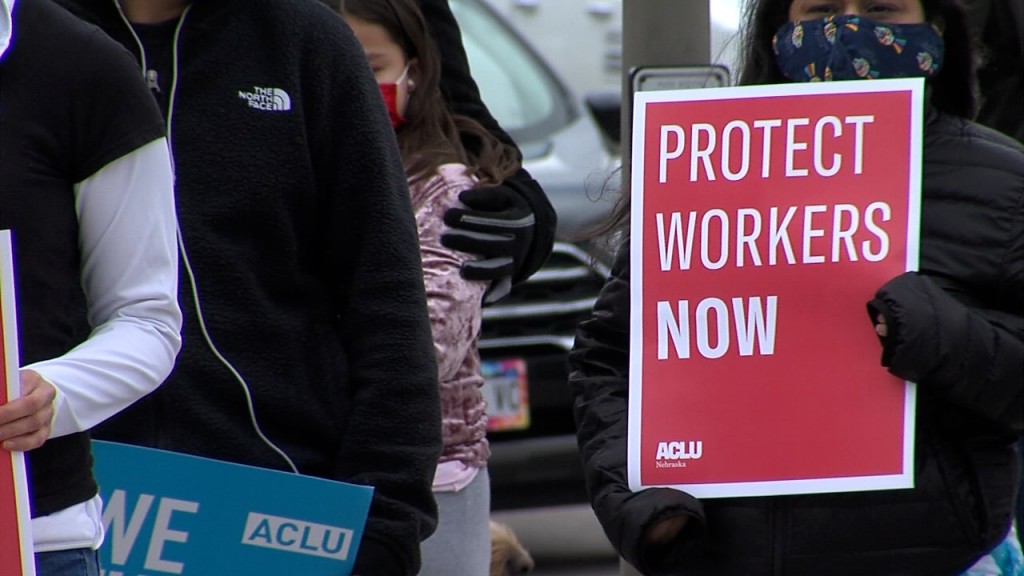 LINCOLN, Neb. (KLKN) – Meat packing plant workers were some of the hardest hit by COVID-19. On Sunday, people gathered at the Nebraska State Capitol to show their support.
Over 5,000 meat packing plant workers  have tested positive for COVID–19 in the state. The 2o plus deaths and over 200 hospitalizations is alarming for many. The statistics are one of the main reasons Stand in for Nebraska, Las Voces and Solidarity with Packing Plant Workers used their voices to speak out.
"We want to show that the community is behind this," Romulo Vega said. "That we stand with those packing plant workers and that the basic, transparent protections is what we need to rally behind to get us through 2021."
Those in attendance held signs, speakers shared stories and others drove by honking and waving in support. Several people stated their support for LB 241. The bill was introduced by Senator Tony Vargas in January. If passed, it would enact health and safety protections for meatpacking workers during the COVID–19 pandemic, ending December 31, 2021.
"We're not hearing good stories," speaker Marty Ramirez said. "The pressure for them to produce is at all costs."
Those at the rally said there is no social distancing, workers are given only one mask they have to wear all day and they spend hours on their feet.
With Nebraska being one of the largest meatpacking industries in the United States with over 26,000 workers, some say they deserve better.
"They're not disposable," organizer Yolanda Nuncio said. "They need to be treated with respect so they can continue with their jobs, feel good about going to work, not have to worry about losing their job, not have to worry about getting sick and not have to worry about taking it home to their families."
The Business and Labor Committee will hear testimonies for and against Vargas's bill on Monday.