Seward County deputies find over 24 pounds of cocaine hidden in vehicle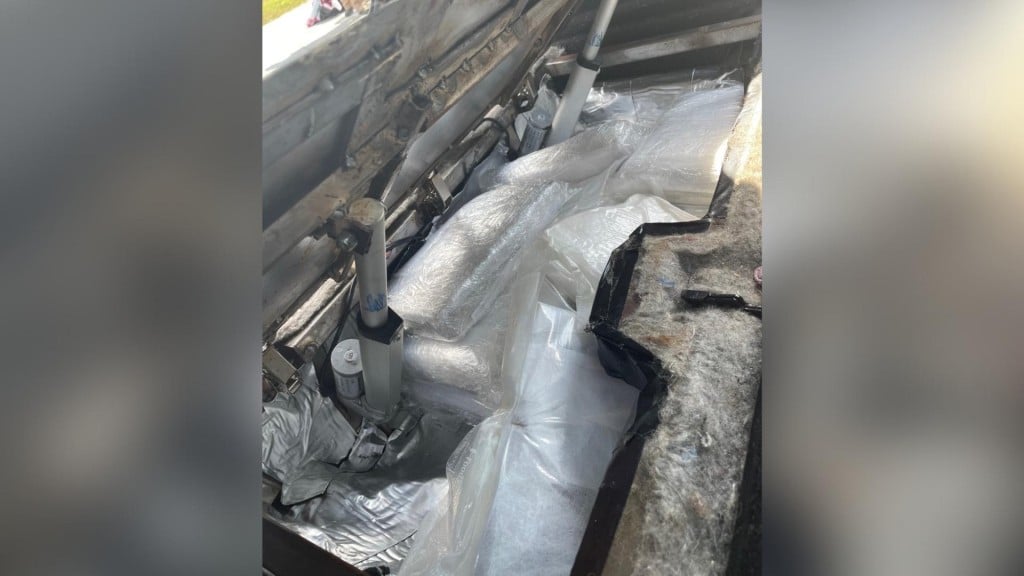 LINCOLN, Neb. (KLKN) – Over 24 pounds of cocaine were found concealed inside a vehicle Saturday on Interstate 80, the Seward County Sheriff's Office said.
Just after 11 a.m., a deputy pulled over a Mercedes SUV southeast of Seward for driving with an obscured license plate.
Deputies then began a probable cause search of the vehicle and found an aftermarket compartment in the back of the vehicle, the sheriff's office said.
Inside, deputies found 24.65 pounds of cocaine and 12.35 grams of OxyContin, according to the sheriff's office.
Samantha Francisco, 28, and Julany Rivera, 20, both of Chicago, were arrested on suspicion of possessing a controlled substance with the intent to deliver and possession of a controlled substance.
Both have been lodged in the Seward County Detention Center.
On the same day, two were arrested after the Nebraska State Patrol seized 17 pounds of suspected cocaine from their vehicle, which was also pulled over near Seward.
SEE ALSO: Nebraska troopers seize 17 pounds of cocaine in vehicle near Seward
The women arrested were also from Chicago and driving a Mercedes SUV.