Seward school district prepares for COVID vaccine
The school district has been working closely with their local health department and Memorial Healthcare Systems to coordinate the perfect plan.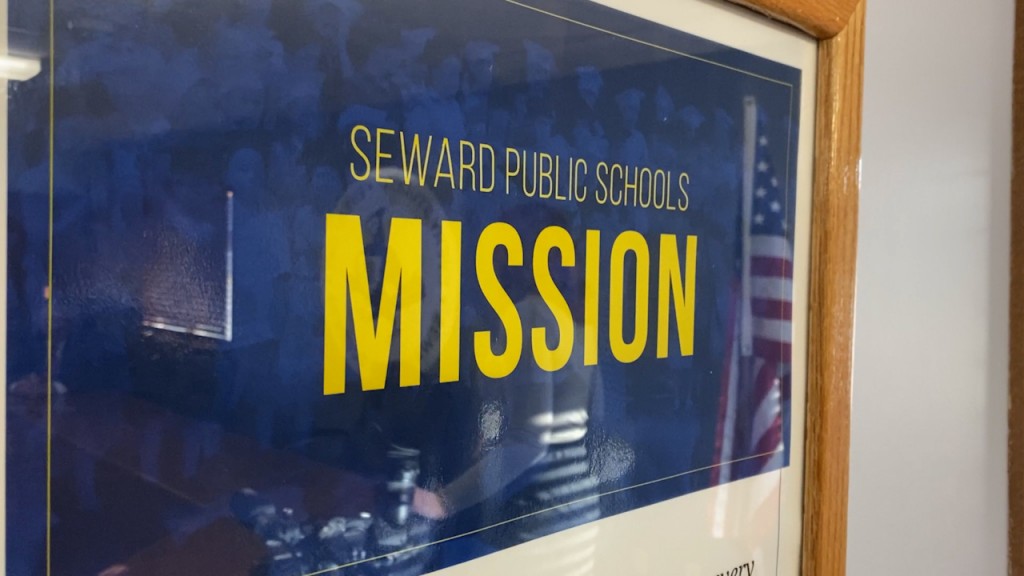 With a second COVID–19 vaccine getting approved, more shipments and doses are making their way all across the United States.
It's got those in the 1B group of the state's distribution plan preparing for their turn.
"I think it's just about being, having to be flexible. So, that's one of the things we noticed throughout this whole pandemic is that things can change on a dime, and that you have to be willing to change if needed to be," Seward School District Superintendent, Dr. Josh Fields, said.
The Seward school district has been working closely with the Four Corners Health Department and Memorial Healthcare Systems to work out the perfect plan for vaccinating teachers and staff.
"We're looking for what's called hard yeses, because it's all going to come down to what we get allotted. Then once we know what we get allotted, compare that to the hard yeses, and then put our plan together from there," Memorial Healthcare System CEO, Roger Reamer, said.
While they wait for a specific number of doses, teachers will be sent a survey where they can decide if they want the vaccine or not. From there, the plan right now is to have memorial healthcare come to Seward schools and vaccinate.
Initially, they believe they will be getting the newly approved Moderna vaccine. Since Moderna doesn't need to be chilled like Pfizer's, it's going to make things much easier.
"If we continue with Moderna, which we will hope we that we do, we will understand a little bit better. We'll be able to transport that easier, the ability of it to be available for six hours versus just a couple hours or something of that nature," Reamer said of the Moderna vaccine versus the Pfizer vaccine.
Dr. Fields hopes to vaccinate on a Friday to give teachers the chance to watch for any side effects over the weekend. From there, they'll prepare for the second dose.
For now, they are happy to have some relief for the teachers and staff who have been working hard through the pandemic.
"Very excited. I think it's just, it's just one of those pieces to where it's been a long trying time for everybody that our goal is to hopefully do our best to once again keep those staff safe,"  Dr. Fields said.