SHERIFF: 10-year-old boy, 16-year-old girl killed in Hwy 370 crash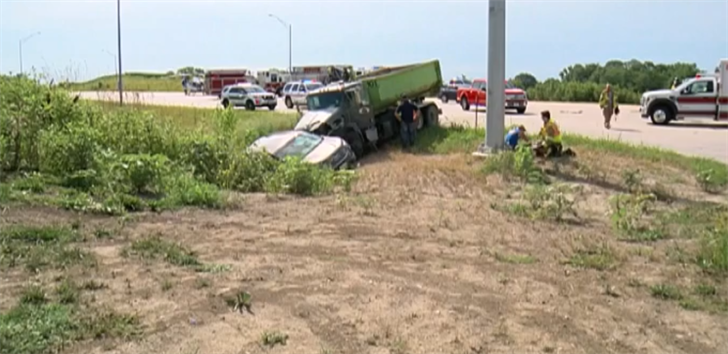 The Sarpy County Sheriff's Office says two are dead following a four-vehicle accident at 192nd St and Hwy 370.
Authorities responded to the scene at 9:47 a.m. in reference to a personal injury accident.
Seven individuals were transported to CHI Health Bergan Mercy Hospital with injuries.
SCSO said preliminary investigation indicates a dump truck driven by 37-year-old Jesse Knight, of Papillion, struck the rear of a Toyota mini-van which was stopped at a red light.
Passengers in the Toyota were identified as 37-year-old Kristy Young, 14-year-old Levi Young, 12-year-old Hunter Young, 16-year-old Abby Young, and 10-year-old Stephen Young.
Stephen Young was pronounced dead at the scene, and Abby Young was pronounced dead at the hospital, officials said. Both were students at Millard Public Schools.
The accident is currently under investigation.