Simone Biles won't compete Sunday in Olympics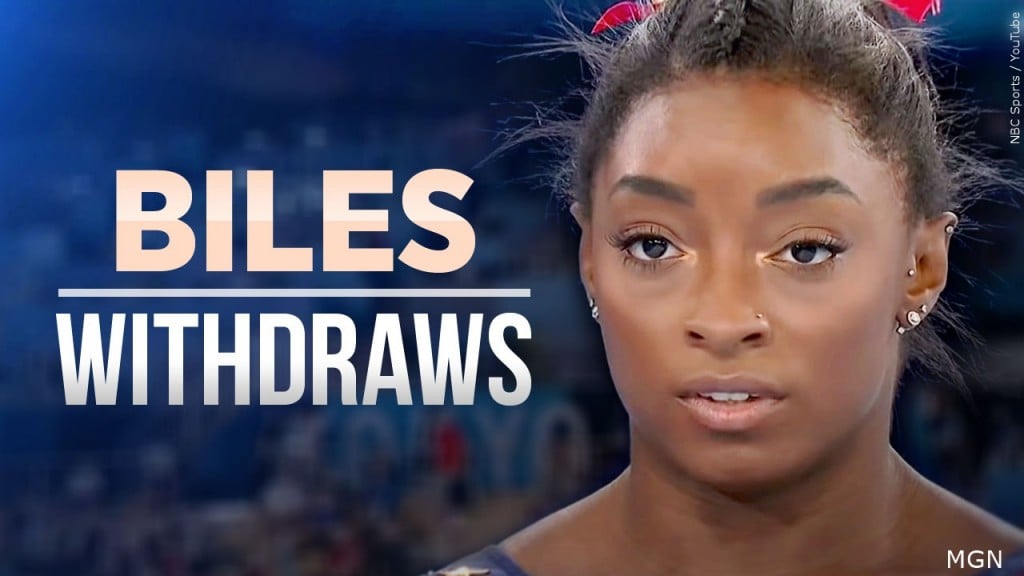 TOKYO (KLKN) – Simone Biles is taking her health day by day, and has decided she won't compete in Sunday's event finals for vault and uneven bars.
She said Friday on social media she's dealing with a phenomenon knows in the gymnastics world as the "Twisties". That's when a gymnast can't physically and mentally do the intricate spins and flips while performing.
"Sometimes I can't even fathom twisting," Biles posted. "I seriously cannot comprehend how to twist."
There's still one more event Biles is qualified for that she could compete in, but she's taking it day by day to make her decision.
"It's honestly petrifying," she wrote, "trying to do a skill but not having your mind and body in sync."
MyKayla Skinner will take Biles' place on the vault and uneven bars Sunday.