Six dogs, two cats taken from home near Lincoln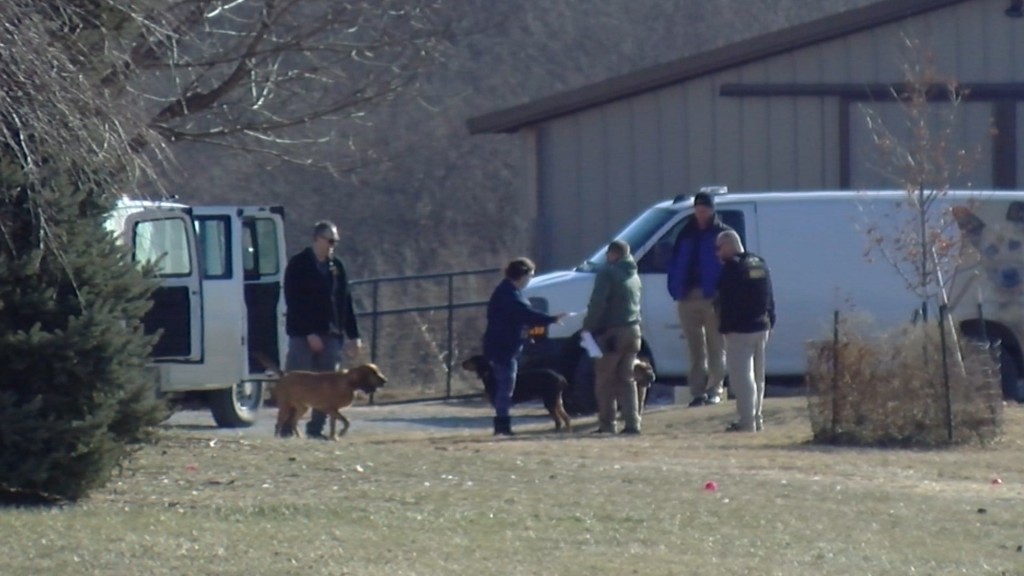 Only Channel 8 was there as officials came and removed animals from what used to be a rescue and the woman who used to operate it, is now due in court.
Lancaster County Sheriff's deputies and animal workers removed six dogs from a home outside of Lincoln.
It's what used to be a rescue called All Hounds on Deck.
The owner, Kandice Bremer, was cited for animal neglect in September. In that case, authorities found several diseased and injured dogs on the property.
Bremer's rescue license was revoked, and she was ordered by a judge to have no more than 8 dogs on the property.
"At this time there was a court order that specifically said what she could and could not have at this point and time for a specific time period due to that fact if there are more than those specific dogs they will be taken."
LSO says six dogs were taken Friday, as well as two cats.
"Initially it does not appear that any of the dogs are being used or malnutritioned but again there is a specific number that's supposed to be there. We will have the proper people to make sure come out check the dogs to make sure they are healthy."
Officials say the animals have been taken to the Humane Society to be cared for until other arrangements can be made.
In the meantime, Bremer was cited for violating a court order and will have to appear before a judge who determine what penalty she will face.
Channel 8 did reach out Bremer for comment, so far we have not heard back.