Sky-high inflation means traveling will cost you more this holiday season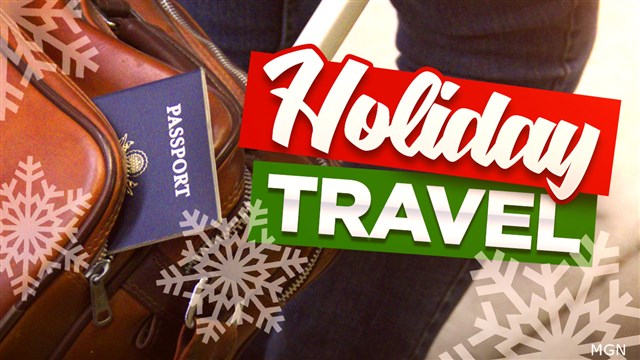 LINCOLN, Neb. (KLKN) – Those still looking to book flights home this holiday season need to act fast before prices rise even higher.
On social media, travelers are complaining that they're being gouged. But airlines say that prices are based on bookings and that they expect huge demand for flights this holiday season.
Government data shows that airfares this October were up 43% from a year earlier.  During the third quarter, airlines reported a combined profit of more than $2.4 billion.
Travel experts say the best deals for hotels, rental cars and airfares are already gone.
Part of the reason for the high fares is that airlines are still running fewer flights than in 2019 despite passenger numbers nearing pre-pandemic levels.
"Fewer flights and more people looking to head home or take vacation for the holidays means two things: Prices will be higher, and we will see flights sell out for both holidays," said Holly Berg, chief economist for travel data provider Hopper.
Yulia Parr knows exactly what Berg is talking about.
The Virginia woman struggled to find a reasonably priced flight home for her son, who is spending Thanksgiving with his grandmother in Texas.
She finally found a $250 one-way ticket through Southwest, but he won't be getting home until the Tuesday after the holiday.
Parr figures that she waited too long to book a flight.
"My husband's kids are flying home for Christmas," she said. "Those tickets were bought long ago, so they're not too bad."
Increased prices for the holiday season are nothing new, and something that happened earlier this year.
The high prices are forcing some travelers to book shorter trips.
"Hotel prices are up absolutely everywhere," Trivago CEO Axel Hefer said. "If you have the same budget or even a lower budget through inflation, and you still want to travel, you just cut out a day."
Some hotels are being forced to leave rooms vacant because they don't have enough employees.
While rental car rates aren't as high as they were in 2021, the availability of vehicles remains limited because the cost of cars is preventing companies from rebuilding their fleets.
U.S. consumers are facing the highest inflation in 40 years, raising concerns that the nation could be headed for recession — or is already in one.
Travel experts have tips for saving money and not getting stranded by a canceled flight, although the advice hasn't changed much from previous years.
Be flexible about dates and even destinations, although that's not possible when visiting Grandma's house. In a recent search, the cheapest flights from Los Angeles to New York around Christmas were leaving on Christmas Eve and returning New Year's Eve.
Look into discount airlines and alternate airports but know that smaller airlines have fewer options for rebooking passengers after a flight is canceled.