Small Business Saturday – Francie & Finch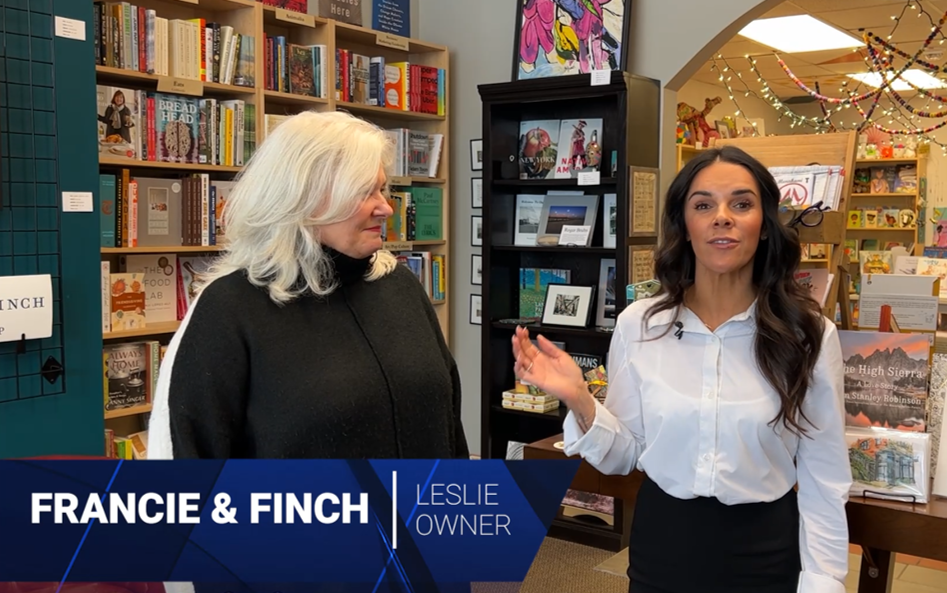 Who are your Francie and Finch? A question that owner, Leslie Huerta, and the staff at Francie & Finch are waiting to hear. Leslie named the store after her two favorite characters Francie Nolan of A Tree Grows in Brooklyn and Scout Finch of To Kill a Mockingbird —both strong willed, independent girls and voracious readers. Their stories have resonated with Leslie her entire life and now she is passing that love and love of books on to Lincoln.
We are passionate and excited to share what we know about books and literature. Our team is more than happy to help you find the next book you'll fall in love with. Come by to browse what books we have on the shelves, experience all of the treasures in our store and check out the artwork we have from both local and national artists. Join us for special events like an author reading and book signing or writer's workshops.