SpaceX's Crew Dragon spacecraft docked at the space station
Watch LIve Coverage from NASA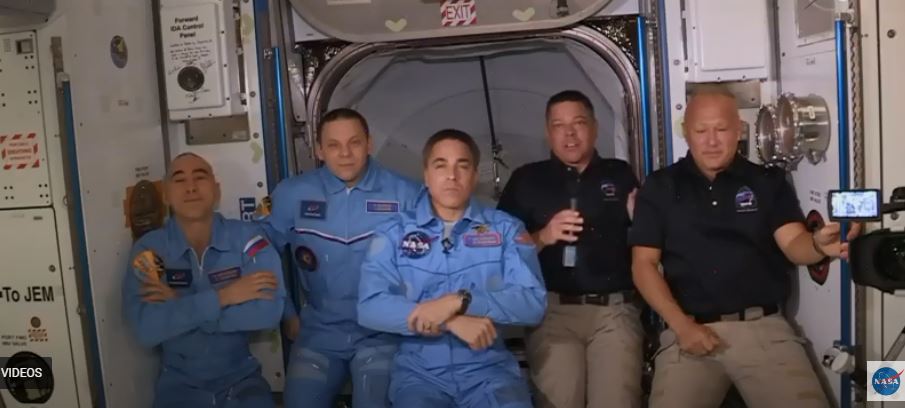 Astronauts Robert Behnken and Douglas Hurley are now on board the International Space Station.
SpaceX's Crew Dragon spacecraft docked at the space station Sunday morning after launching from Florida's Kennedy Space Center.  It was a 19-hour trip.
Behnken and Hurley will spend up to three months on the space station. This is the first launch of astronauts from US soil in a decade.
Behnken and Hurley were greeted by fellow NASA astronaut Christopher Cassidy and Russian cosmonauts Anatoli Ivanishin and Ivan Vagner, who were already onboard the orbiting laboratory.