St. Teresa Catholic Church holds prayer vigil for Officer Herrera
Church members gathered for a prayer vigil to honor Officer Herrera on Thursday night.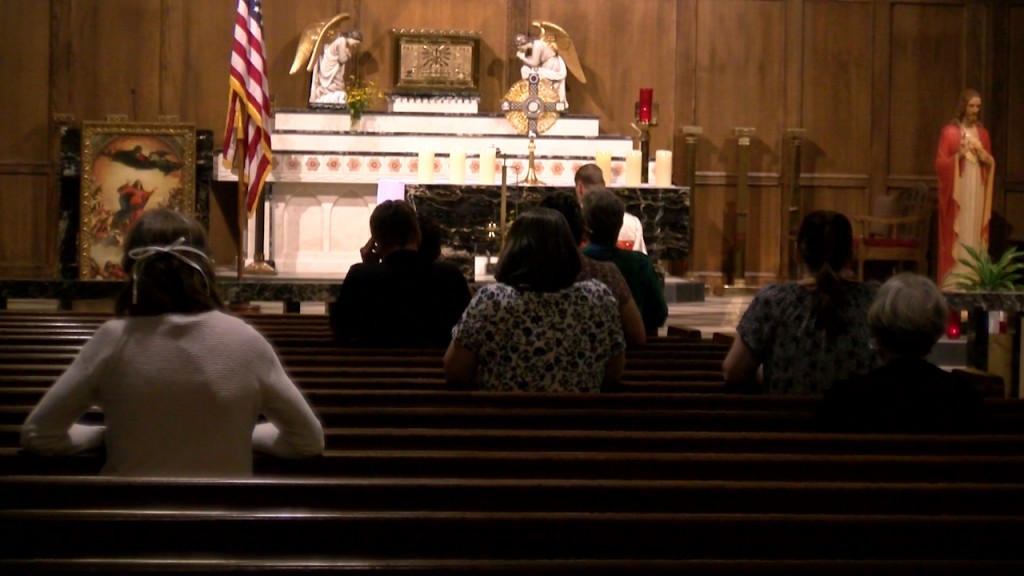 LINCOLN, Neb. (KLKN) – Members of St. Teresa Catholic Church in Lincoln gathered for a prayer vigil for Officer Mario Herrera on Thursday. A rosary followed.
"Obviously we're here to support Mario and his family," church member David Koperski said. "He is a member of our parish."
Officer Herrera was shot in the chest last Wednesday while serving a warrant. Herrera was in plain clothes at the time and not wearing protective gear. He remains in critical condition.
The church members expressed that they are a family, and Herrera has been a part of the church for the past 18 years. Leaders of the church encouraged the public to continue to pray.
"We're praying for you Mario, you know that. We love you guys, and God's will be done."