Staffing shortages in Airports, including Lincoln, causing delays for travelers 
If you were delayed on a flight recently, you're not alone.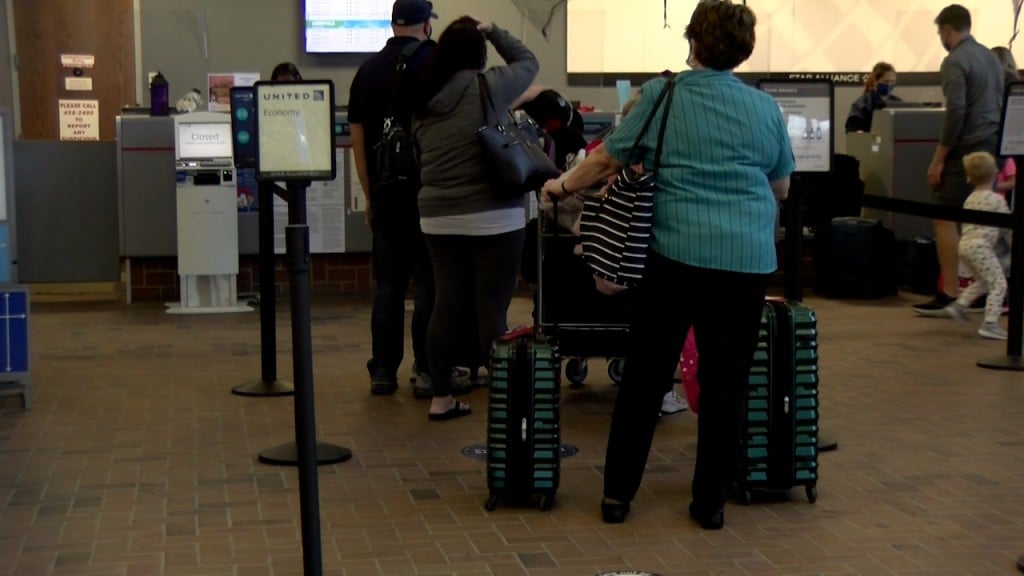 LINCOLN, Neb. (KLKN) – Staffing shortages have been a struggle for almost every industry amid the pandemic, including Airports. The shortages are causing some flight delays across the country but also right here at the Lincoln Airport.
Pilots, Flight Attendants, TSA members, are hard to come by right now. A staffing shortage in Airport and Airline employees is causing some more frequent flight delays. Locally, we're in short supply of employees to help with mechanical issues, something that's caused delays at the Lincoln Airport.
"There is a Mechanic shortage in our industry. Many of our local FBO's and tenants are looking to hire Aviation Mechanics, and many of the large Airlines are too," Rachel Barth, the Director of Communications for the Lincoln Airport said. "You definitely can see delays right now because of that staffing."
The delays are creating frustrated passengers, and the airports are feeling the effects.
"A lot of this is just out of our control. We're still reeling from the pandemic, trying to come back, trying to rehire, trying to piece everything together," Barth said. "The airport is busting to try and make things work and be as efficient as we can."
They hope passengers can understand the situation Airports are in and be patient with the staff they have.
"These are people working long hours, trying to get you to your destination as quick as they can, and it may just not be happening as quickly as people want," Barth said. "I just want people to remember, everywhere is a delay right now and the Airline and travel industry is no different."
The Lincoln Airport recommends if you're trying to be somewhere in a timely manner, plan ahead. They say to book a flight even the day before your wedding or event to make sure you get there on time, in case of a delay.
If you have a connection flight, the Airport says to give yourself some wiggle room between flights.