State Capitol hosts Nebraska veteran's memorial this week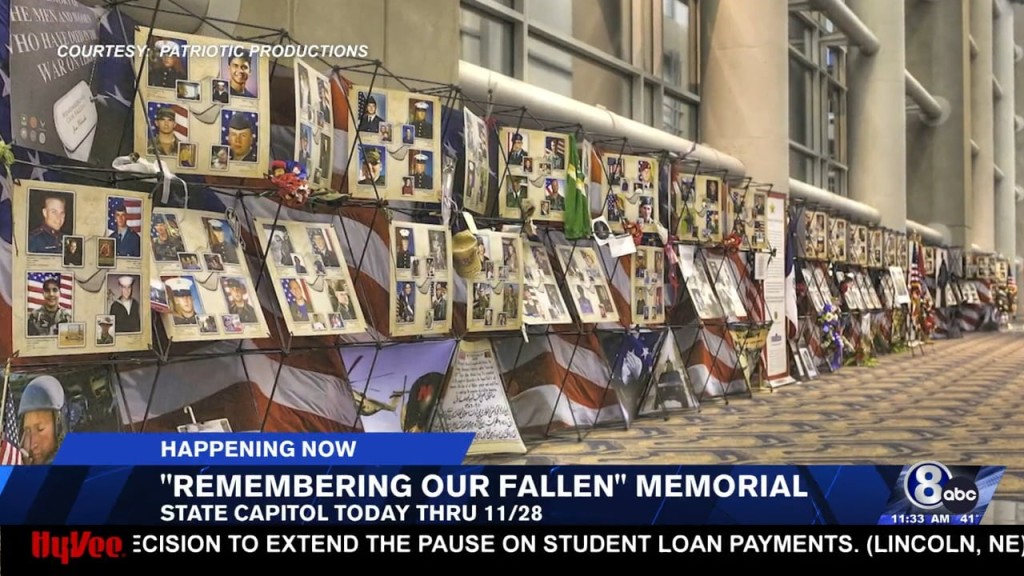 LINCOLN, Neb. (KLKN) —  The veteran's memorial is now on display at the State Capitol until Monday.
It's called "Remembering Our Fallen" and features 88 of Nebraska's military personnel who died in the line of duty between Sept 11, 2001, and August 30, 2021.
The memorial is available every day from 10 a.m. to 5 p.m.