State senators hear day two of citizen testimony regarding racial injustice and police brutality
Dozens of citizens showed up at NET Tuesday to offer perspective, concern and ideas to state lawmakers.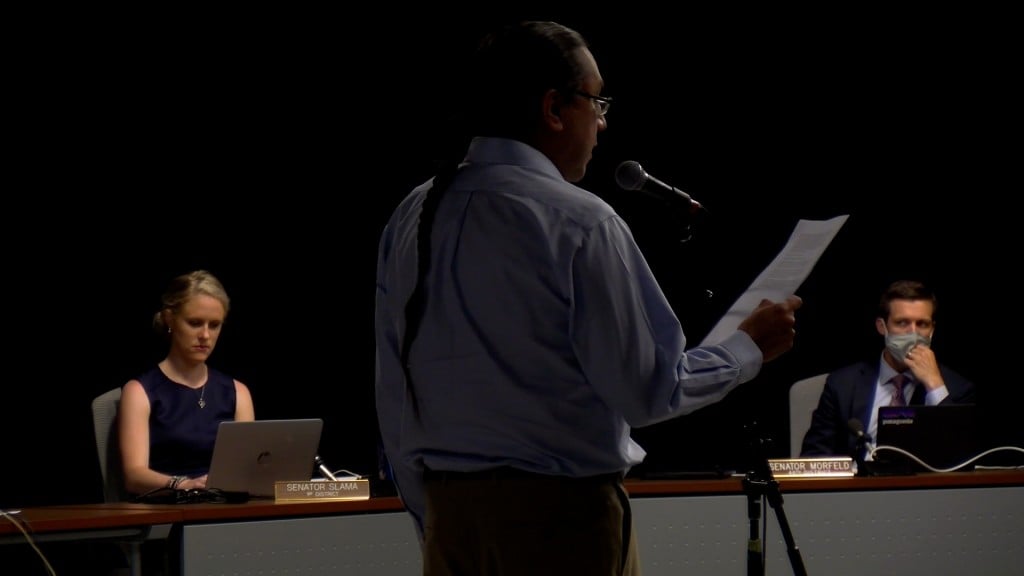 The Nebraska Legislature's Judiciary Committee held the second listening forum Tuesday in Lincoln, inviting members of the community to talk directly to elected officials, offering perspective and ideas.
Dozens from across expressing concern.
One of the first voices heard Tuesday morning – Bobbi Taylor, a mother from Lincoln. "I'm a mother of three biracial children and since the day they were born I've been trying to figure out how to prepare them for a world that was not built for them."
"Ask yourself, how do you treat people that are not like you?" says Jeff Stallworth, a local educator and Omaha native.
" Black men, black woman and black children have been treated like punching bags and like shooting targets by police officers throughout the nation and y'all, its time to change," says pastor, doctor and professor Jonathan Redding, who stated he was speaking solely as a concerned citizen.
One of the many who testified included Ruben Cano, the principal at Omaha South High School.
As an educator, he says it's part of his responsibility to continue to fight for change and encourage his students to do the same. He also says it's hard to talk about systemic racism without personal experiences and memories coming forward.
"I can think of all the times where I've faced racism because of the color of my skin and I wish I could tell you it was 10 years ago, 20 years ago. I mean the most recent case was probably just a couple weeks ago," he says during an interview with Channel 8 News.
During his few minutes in front of the committee, Cano got emotional. "We cannot let the work stop once the protests are done once we decide to return home and go back to our lives and school, we cant stop."
Cano says for too long, black communities have let racism slide, and even accepted the unacceptable excuses for it.
"I think we've hit a point in our country now with what happened not only here in Nebraska but also nationally that we can no longer be silent. We have to be sure our voices are being heard," he says. "I cannot continue to welcome classes of students every fall and tell them that they can achieve an American dream, because the truth is, as a person of color, when we pursue the American dream, it comes with an asterisk behind it."
Cano says policies, legislation and police need to be focused on serving entire populations, not just the majority. Only then, will we have taken a step forward.