STORM ALERT TEAM: Wind Advisory in effect today thanks to high wind gusts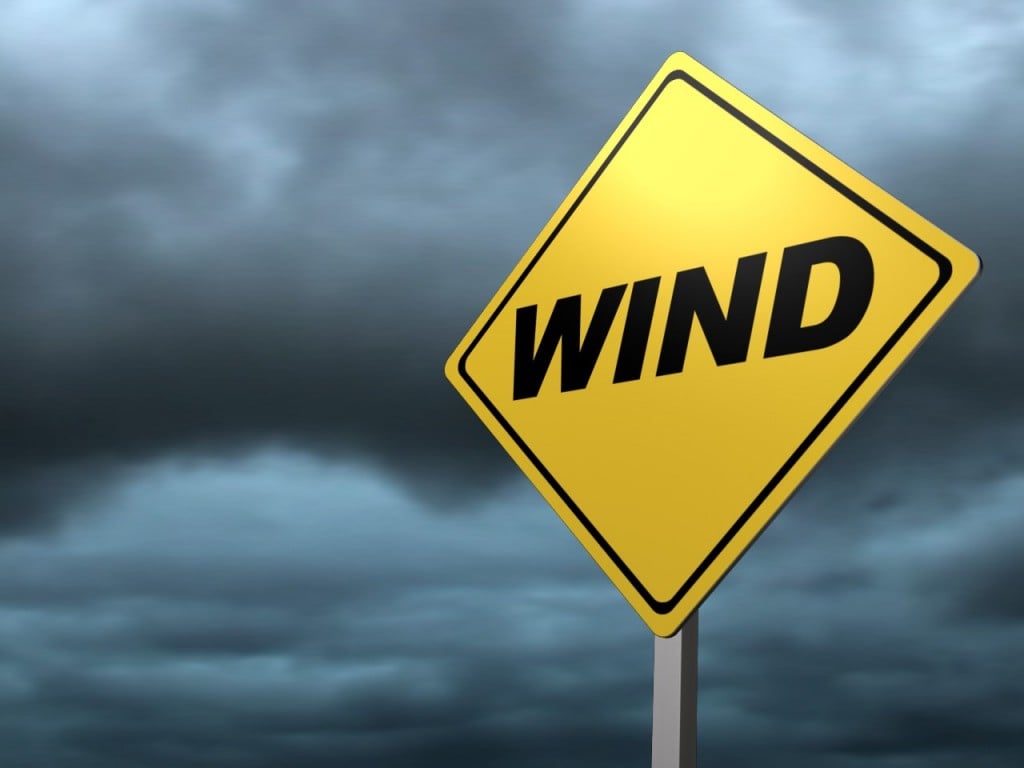 MORNING WIND UPDATES:
10 AM UPDATE: Wind gusts have calmed down a bit and are currently gusting in the upper 30s for most right now. This is still high enough to tug at your car so be cautious if you are getting ready to leave. If you haven't secured any loose outdoor items or brought them inside, now would be a great time to do that!
Wind gusts will start to increase again into the afternoon hours with gusts exceeding 50 mph at times. These high wind speeds will likely last well into the evening before calming down just a bit. Overnight gusts could still exceed around 45 mph.
Snow will begin to spread out overnight tonight and eventually will reach southeast Nebraska. This will impact your Friday morning commute, and it continues to be my biggest concern. High wind gusts up to 45 mph or higher will easily reduce visibility. The NWS has issued a blizzard warning on the Iowa side riding along I-29 for tomorrow as a result. Travel is not advised if you plan on heading eastward tomorrow.
Overall snow totals appear low with most of southeast Nebraska receiving around 1 inch of snow. This forecast could change a bit come later this evening, so make sure to watch our 5 and 6 PM shows for updated snow totals and information.
7 AM UPDATE: The cluster of precipitation we were watching earlier this morning is starting to rotate southward closer to the viewing area. Most the the area should see mainly rain, but a few snow flurries can't be rules out. Here is a look at radar at 7:30 AM.
Reports of wind gusts from this morning continue to pour in as well. Here is a look at some of the highest wind gusts reported across the viewing area so far.
6 AM UPDATE: A High Wind Warning has just expired for the Lincoln area as of 6 AM, but remains in effect for some surrounding counties. Lincoln is now under a Wind Advisory for the rest of the day. This advisory will last throughout the day today and into tomorrow afternoon for around Lincoln for the counties highlighted below. This is all thanks to a cold front that moved through overnight and increased our wind speeds.
Wind gusts as of 6 AM are a bit calmer than they were at 3 AM when we saw gusts up to 60 mph. Grand Island saw 56 mph gusts and Waco had one of the highest gusts at 61 mph at 3 AM. Gusts currently range from 30-50 mph across southeast Nebraska as seen below.
Wind gusts above 30 mph are enough to impact high profile vehicles while driving, and this continues to be my biggest concern for this morning. Make sure to hold on tight to your steering wheel and be cautious while driving. The wind can easily force your car around, especially if it hits the side of your vehicle.
Wind speeds will pick right back up as we approach 12 PM and gusts could reach 50 mph or higher for the rest of the day. A common wind gust will be around 45 mph throughout the day, so make sure to secure any loose items that are outside or bring them in. Trash cans will easily be blown around and we could see tree damage around the area. Power outages are also possible throughout the day.
The 50s are nowhere in sight for today thanks to the overnight cold front. Highs today will still be above our average January high of 35 degrees, but you definitely will notice the cooler temperatures. Most of southeast Nebraska will top out in the low 40s today.
Wind gusts stay strong overnight tonight and our focus then shifts to the chance for snow. The heaviest snow will fall in northeast Nebraska, but around here we could see flurries that lead to a minor dusting. The biggest concern with snow falling overnight and throughout the day tomorrow is visibility. High winds combines with falling snow will easily drop visibility. Northeast Nebraska could be dealing with blizzard like conditions.
Keep checking back here for more updates throughout the morning.
Meteorologist Brittany Foster
@BrittFosterKLKN
bfoster@klkntv.com