STREET CLOSURE: Portion of north 84th street
There's a street closure this morning we thought you should know about before heading about your day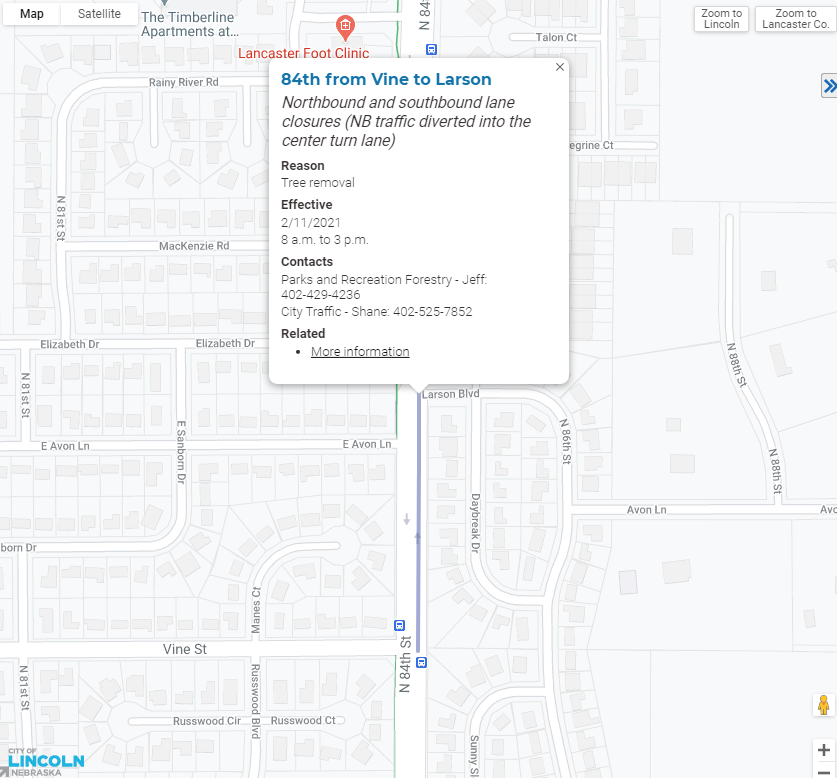 LINCOLN, Neb. (KLKN)- There's a street closure this morning we thought you should know about before heading about your day.
From 8 a.m. to 3 p.m., two northbound lanes and one southbound lane on north 84th street between Vine Street and Larson Boulevard will be closed for tree removal.
SEE ALSO: Free shuttles for Friday, Saturday vaccination clinics
Northbound traffic will be temporarily diverted into the center turn lane. Star Tran stops in the area will be closed during the project.
Want to stay updated on the latest Lincoln information? Make sure to download the Channel 8 KLKN app and turn on the push notifications, so you can be the first to know.