Streets Alive! Festival celebrates 9 years at Cooper Park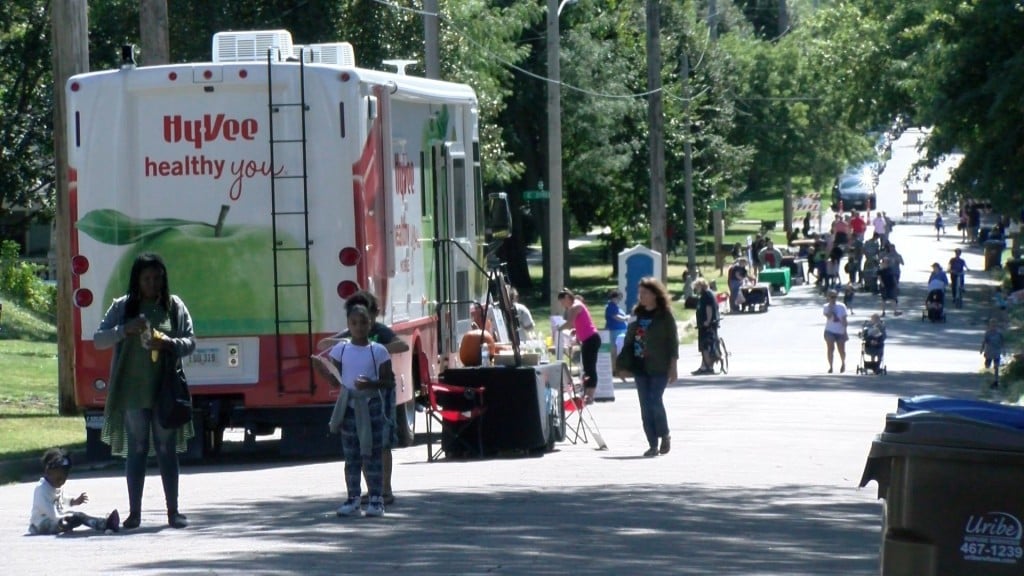 The vendors, sponsors, and organizers of Streets Alive! the healthy living festival, have one common goal in mind.
"Of having Lincoln Nebraska be the healthiest city in the nation," says Nancy Wiederspan with Partnership for a Healthy Lincoln, during the festival's kick-off at Cooper Park.
The event encourages people to learn about living healthy and staying active. A one to two-mile stretch of the neighborhood is blocked off, so kids and families can safely walk or ride the streets while meeting vendors and participating in a variety of activities.
City Councilwoman Tammy Ward was at the festival and gave remarks during the kick-off. "The beauty of streets alive is that it brings together neighbors from across the street and across the city to celebrate active living good nutrition and neighborhood vitality."
The festival moves to a new neighborhood every two years and is dedicated to making those neighborhoods safer and healthier for the community.
"The last couple years we've turned it into a fundraiser for the park that we're at," says Partnership for a Healthy Lincoln President Bob Rauner.
This year they are working towards the Cooper Park Community Development project. Neighborhood residents are hoping to improve the underpass by the railroad tracks and add more lights to make the park safe, which would encourage more kids and families to be active.
Streets Alive! aims to have lasting impacts on the community through their development project, but also through health education and fun.
"It's a good way to learn, not only do people come out because it's a beautiful day just to walk around. . . but you also can learn a lot just walking through the neighborhood," Rauner says.
For more information on Streets Alive! you can visit their website here.