Student, former teacher at a Grand Island high school facing 28 felony charges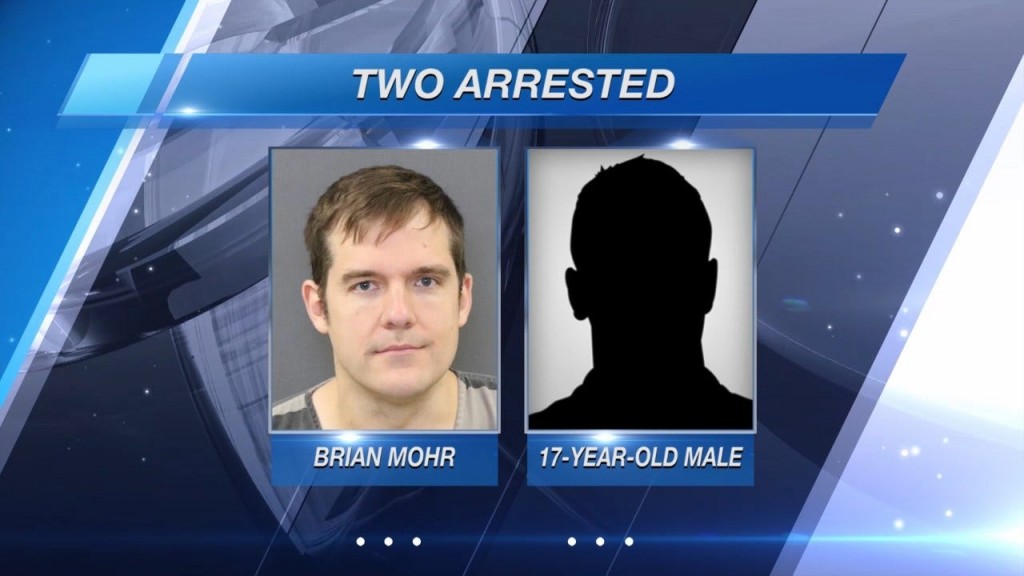 A student and a former teacher at a Grand Island high school are facing a combined 28 felony charges stemming from a human trafficking and child pornography case.
Authorities arrested the 17-year-old Northwest High School student and 37-year-old Brian Mohr on Tuesday.
The arrests are part of a case in which the Grand Island Police Department says the student obtained elicit images of minors via a social media ruse, using the images to coerce the victims into performing sexual acts, and then sharing the images with Mohr. Northwest High students have been identified in the images, police said.
According to court documents, the 17-year-old is facing 18 felony charges including first-degree sexual assault, human trafficking of a minor, and visual depiction of sexually explicit conduct. Mohr is facing 11 counts of felony possession of child pornography.
GIPD says school officials are cooperating fully with the ongoing investigation, which is being conducted in conjunction with Homeland Security.
Police say if someone is affected by the case they can call the Grand Island Police Department at 308-385-5400 or the HSI anonymous tip line at 866-DHS-2-ICE or https://www.ice.gov/tipline.
"It is important to know that potential victims in this activity are not alone," police said in the release. "The Grand Island Police Department and HSI will continue to work toward keeping the youth of our community safe, and will have Victim Advocates in place to assist persons affected by this case."
Northwest Public Schools said in a statement administrators were made aware of the investigation Tuesday. The statement said support and counseling services will be provided to students, and that Mohr "will not be returning to the classroom."