Submit Community Calendar Events on klkntv.com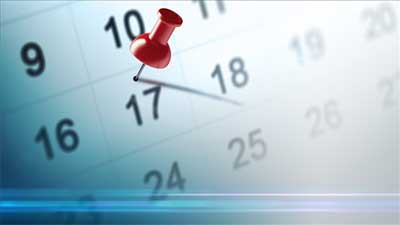 KLKNTV.com has partnered with cityspark.com to bring you a much improved community calendar.  The community calendar features community events, performance venues, concerts, garage sales, dances, fundraiser's, restaurants and it's all local.  You can add your own events.  Click on the link cityspark.com to start your search.  You'll find things added by many entertainment venues, places like the Lincoln Children's Zoo and many more events and activities.  See below for instructions to help guide you to ADD EVENT.  We hope you will use this to let the community know about your events.
WE WILL NO LONGER ADD EVENTS SENT BY EMAIL OR EVENTS FAXED TO US, SO THAT YOU CAN CONTROL WHAT IS ADDED.
HOW TO ADD AN EVENT TO THE NEW COMMUNITY CALENDAR
To Add an event, you will need to register first.
When you get your log in and password go the cityspark.com website and login.
On the top right of the screen, you see the add event icon, click on that.
First scroll down to Venue Name.  Add the location name and click search.  If it does not find your location, click on add new venue.  You only have to fill out the event location once.  It will remember it the next time you use it.
Fill out the information requested in the Event Location and click on Save Venue.Go back to the top and fill out your event information, add a picture if you want and then click on Submit for Approval.