Sunday's Aftermath: Multiple arson investigations underway, including an elementary school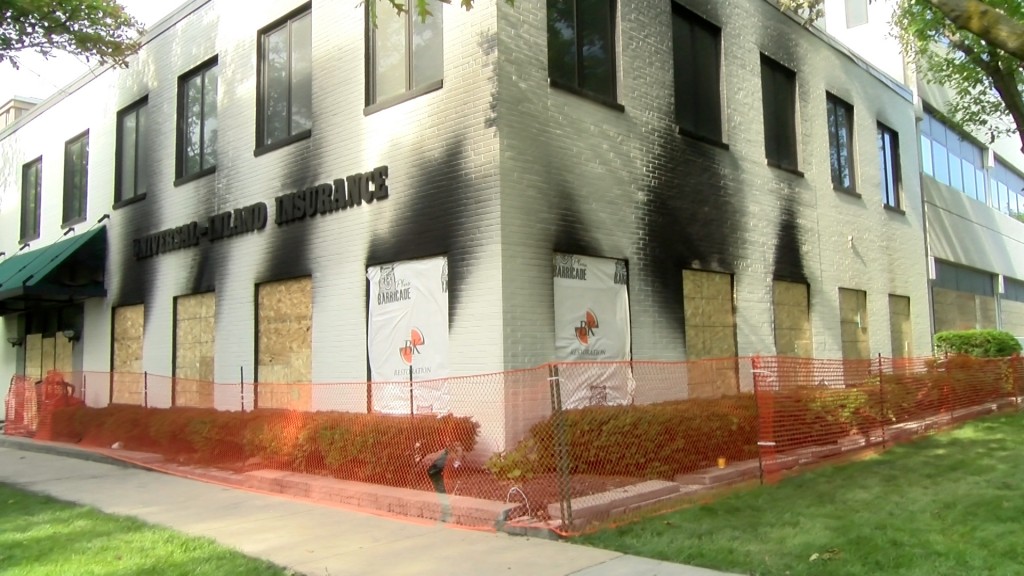 Monday, officials report three additional arson investigations are underway in the wake of Sunday's overnight protests.
Police Cruiser:
Early morning Monday, around 3:15, Lincoln Police discovered a fire underneath a marked LPD cruiser. Parked on the east side of the Northeast Police Substation, located near 48th and Huntington Ave., officers were able to dive the vehicle away and put out the flames with a fire extinguisher. Surveying the scene, officers found glass bottle remains, which is suspected to have  ignite the fire.
The driver side window was also damaged, and an attempt to smash out the windows. In total, there was damage to the window, door pillar, and undercarriage of the vehicle, estimating to be two-thousand dollars worth of damage.
The LPD garage is currently attempting to repair the vehicle.
Huntington Elementary School:
Huntington Elementary, located near 48th and Adams streets, received at least three-thousand dollars in fire-related damage. On Sunday, around 11:30 p.m., passerbys reported a small fire on the west side of the building. An officer was able to extinguish it with his foot. However, another fire later later started inside a classroom. Only damage to the carpet has been reported.
The suspected arsonist gained access by breaking a window of the school.
Bethany Branch Library:
Again, on Sunday around 11:30 p.m., Bethany Branch Library was seen with flames erupting out of a broken window on the north side. Officials were able to put the flames out with a fire extinguisher. The report a rock was thrown through the window, and a book was set on fire. At this time, damages are believed to be around seven-hundred dollars.
All of this cases are currently under investigation. We will keep you updated as new details are released.