Sunken Gardens "Art in the Garden" brings the art community to the parks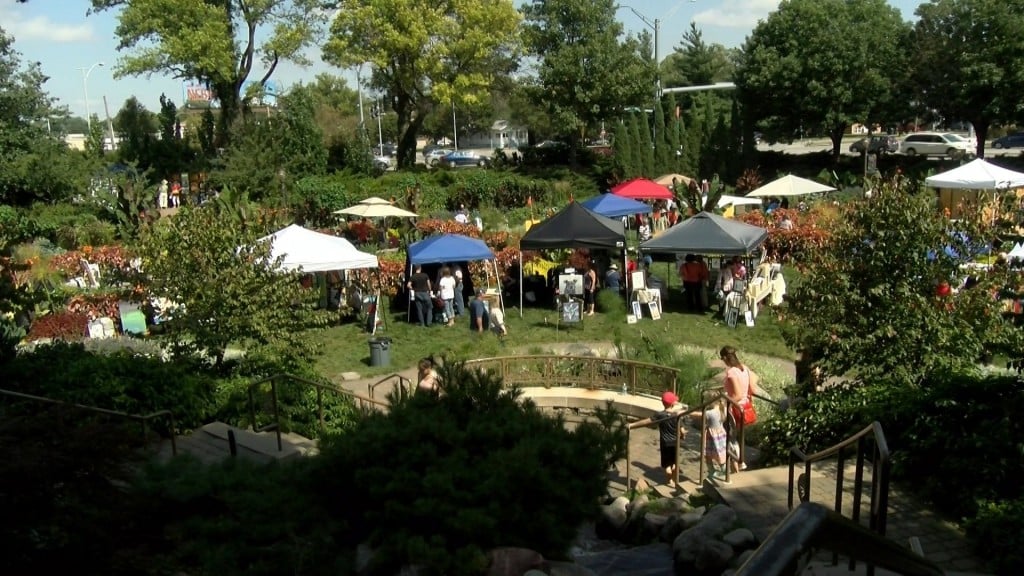 Hundreds of people made their way to sunken gardens this Saturday for the 7th annual "Art in the Garden" art walk.
"We really want to welcome the community and so we've kept it at a free admission level, and it's because of our sponsors– great western and emeritus, that we're able to do this," Noyes Art Gallery and event coordinator, Julia Noyes said.
The theme this year is "moon river," which represents the whites and blues of water and waves.
The event had 25 musicians and 60 plus booths displaying local artists.
Organizers say it was family friendly and a good time out and about.
"So you can enjoy all the flowers in this beautiful beautiful quality experience. You can meet the artists, see what they do. Some of the artists are demonstrating, get some artwork. You can enjoy the art, the music, you can dance, you can have the storytellers tell the stories to your children, it's just the whole experience," Noyes said.
It was an all volunteer event by the Noyes Art gallery, it's a gallery on 119 S. 9th St. where over 100 local artists display their work.