Superintendent of Auburn's District 29 resigns immediately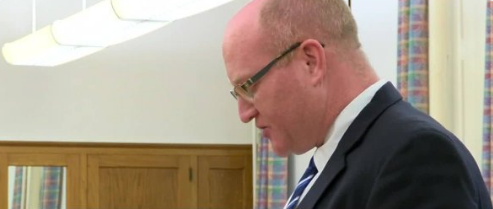 AUBURN, Neb. — In a meeting at the Auburn School's Central Offices, Kevin Reiman got straight to the point.
"After talking with my family, I've decided it's in the best interest of my family and the school district to resign as superintendent," Reiman said Monday night.
Reiman's resignation comes after spending twenty years in the school district–starting as a counselor and working his way up to superintendent since 2010.
In the video that cost Reiman his job, he's heard making light of a fight between two students at one of his schools. Reiman says he was quickly trying to do the right thing by watching from home.
"I should have taken the time and came [to the district offices], but at the time I wanted to know if there was a third student involved and get that information to the principal," Reiman said.
Reiman came to his decision in a closed meeting with board members that included Dr. Mike Zaruba–who's heard from over 700 people about this incident. Dr. Zaruba says moving on is best for the district.
"The division was significant," Dr. Zaruba said. "Let's face it–all small schools, our district–we face many challenges going forward."
The biggest challenge is funding. State Aid has been cut over the years, requiring more from district tax payers. The board says it would consider Reiman's input in finding the new superintendent.
"We've had an excellent run," Reiman said. "I want people to know I cared about their kids and education. That's why I made the decision to resign at this time."
The following is a statement from Dr. Mike Zaruba regarding Reiman's resignation: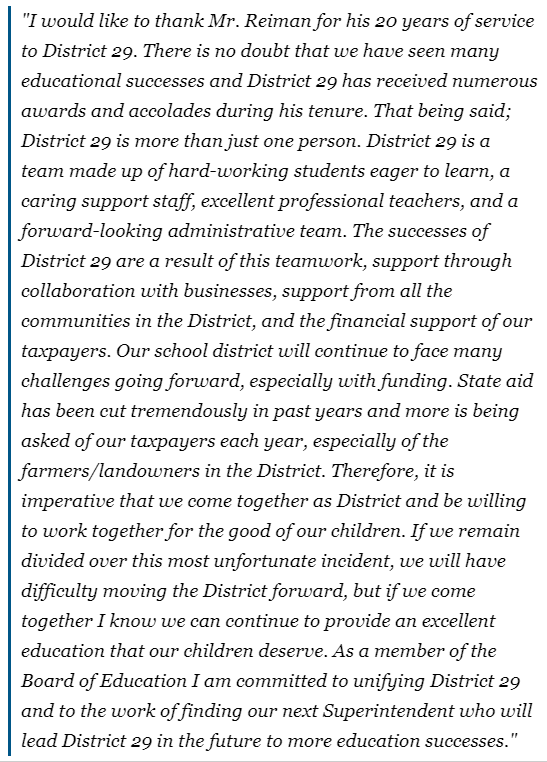 Dr. Mike Zaruba, School Board President
Story Coutesy: KMTV