Teachers find a way to turn catastrophic flooding into a learning opportunity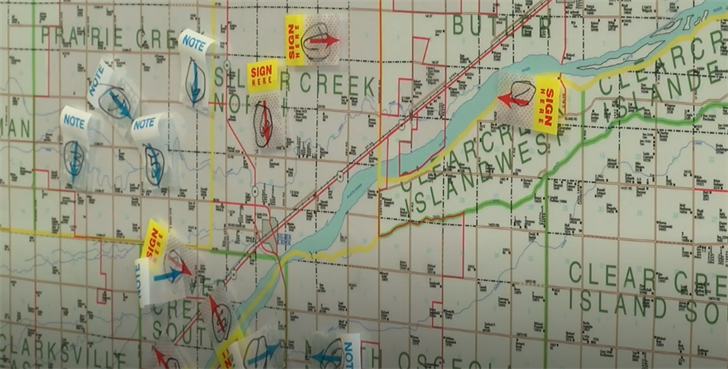 GRAND ISLAND, Neb. — Some schools face obstacles but others learned they are going to great lengths to keep kids connected.
Unable to get to high school, kids gather around a laptop to video chat with their teachers.
"It's kind of like Skype on steroids," said superintendent, Dr. John Weidner.
The internet is nearly the only link some students in the Twin River district have, as flooding divides neighbors from neighbors.
"Our district runs north to south pretty good and it got severed in half. Bridges got washed out, roads got washed out, and then when the bridge went out we lost out internet connection between two buildings," Weidner said.
The main campus is Genoa. With an elementary site in Silver Creek, normally a ten minute drive away, but not now.
"We have to go over to Columbus down 81 over on 92 and back up on 39 and that's about an hour 15 now," Weidner said.
They can't expect kids and staff to make that trek, so they get creative.
"We've had some classrooms where we flipped teachers around, because we had a teacher in 6th grade here, but she lives in Silver Creek. Now she's doing 5th and 6th grade. that teacher lived north of the river, well she's here now in Genoa," Weidner said.
Even the district's internet provider is going to great lengths, even if it means navigating flood waters by boat.
"So they'd have internet back to link Genoa and Silver Creek," Darren Nelson said.
It's not ideal, but the superintendent said it aligns with their mission of preparing kids for today's workforce.
"You've got collaboration with a group there, instruction incoming via internet. I'm pretty sure that's going to be happening in the workforce these kids go into," said Weidner.
Life lesson from the flood.
"The kids have made a very big positive out of what could have been a very negative situation," said Weidner.
Courtesy: KHGI