Texas governor says Mexican Cartel use Tik Tok to recruit
For Tik Tok users, seeing piles of cash get lit on fire is exciting, for law enforcement and parents, it could be a nightmare.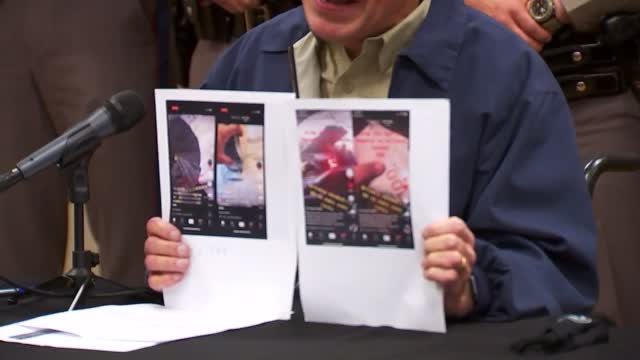 WESLACO, Tex. (KLKN)-Listen up parents, if your child is a Tik Tok user, they may be watching more influential videos than just Addison Rae dancing to rap songs.
In fact, Texas Governor Greg Abbot says that Mexican drug cartels are using the social media platform Tik Tok to recruit people in his state to help with smuggling operations.
Abbot gave details on the situation in a press conference on Thursday, showing two Tik Tok video posts to illustrate his point. The videos the cartel are posting to the platform are of the more alluring side of the cartel: the money, the parties, the boats, the fun. And none of the murder.
Gov. Greg Abbott: "These are two pictures from Tik Tok. And these are ads or videos and things that are being run by cartels on Tik Tok, trying to recruit people in Texas to assist them to commit their crimes."
Thursday's press conference was held to give an update on Operation Lone Star–an initiative made to end the smuggling of people and drugs into Texas from Mexico.
According to Abbot, the Texas Department of Public Safety has made 598 criminal arrests in 28 days as part of the operation.
SEE ALSO: Oh Deer! A shocking school bus accident caught on camera