The Band Together Blood Drive kicks off Tuesday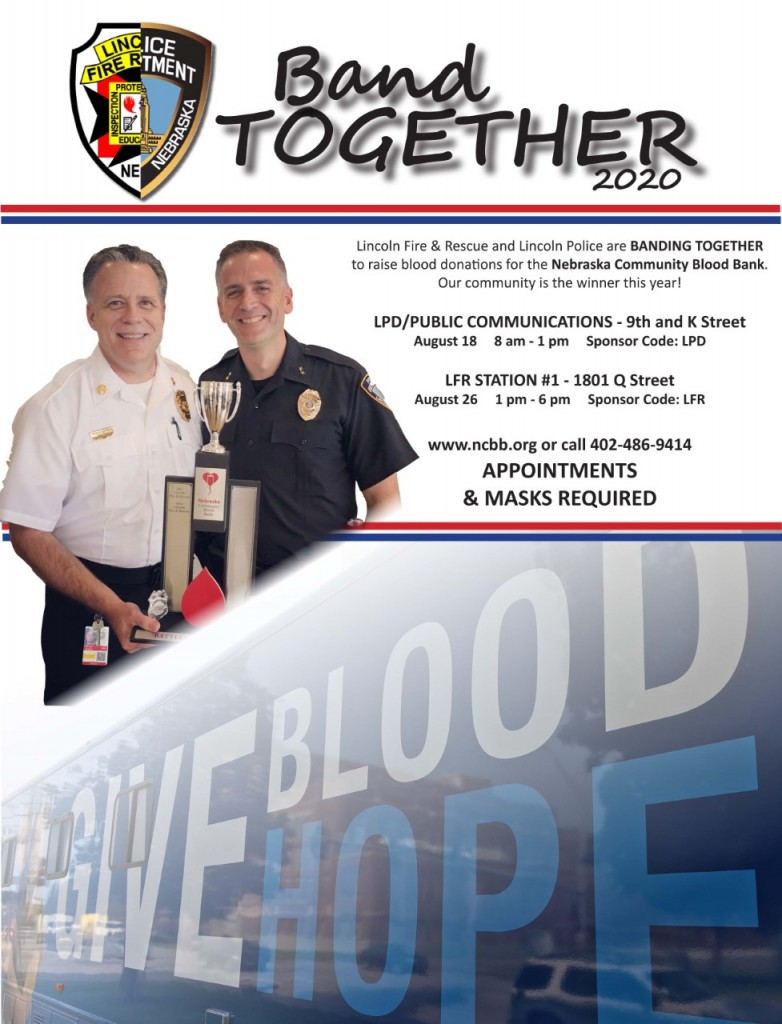 LINCOLN, Neb. (KLKN) — Tuesday, Aug. 18th, the Lincoln Police Department (LPD) and Lincoln Fire and Rescure (LFR), in conjunction with the Nebraska Community Blood Bank, will be holding the Band Together blood drive.
It will take place at the LPD City Communications Building at 9th and K Streets, between 8:00 a.m. and 1:00 p.m. LFR will host a mobile drive on Aug. 26th from 1:00 to 6:00 p.m. at fire station 1, 1801 Q Street. Masks are required.
Call ahead for an appointment: 402 486-9414.
LFR will also present badges to their graduating cass 20-1 the night of Aug. 18th at 6:00 p.m. at the Lincoln Firefighters Reception Hall, 241 Victory Ln. It is scheduled to be broadcast live, and can be accessed through the LNK link on the city website, as well as LFR's website and social media.