The holidays come to the Lied
Marina McBride and Mannheim Steamroller Christmas comes to the Leid for the holiday season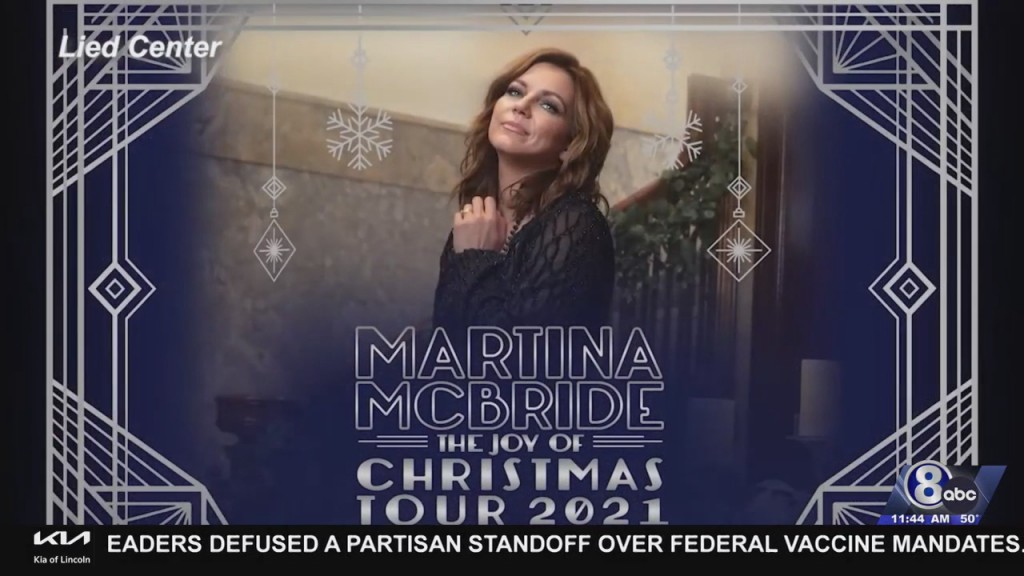 LINCOLN, Neb. (KLKN) – The Lied is getting festive for the holidays, with several weeks full of shows and performances.
Upcoming shows include:
Lincoln's Symphony Orchestra's Deck the Halls on Dec. 5 at 2 p.m and 3 p.m
Martina McBride: The Joy of Christmas on Dec. 11 at 7:30 p.m
The Nutcracker on Dec. 18 at 2 p.m and 7 p.m and Dec. 19 at 2 p.m
Mannheim Steamroller Christmas on Dec. 21 at 3 p.m and 7:30 p.m
The Lied is also offering gifts for the holidays to bring people closer this holiday season.