The Madonna Magic: the game of basketball on hot wheels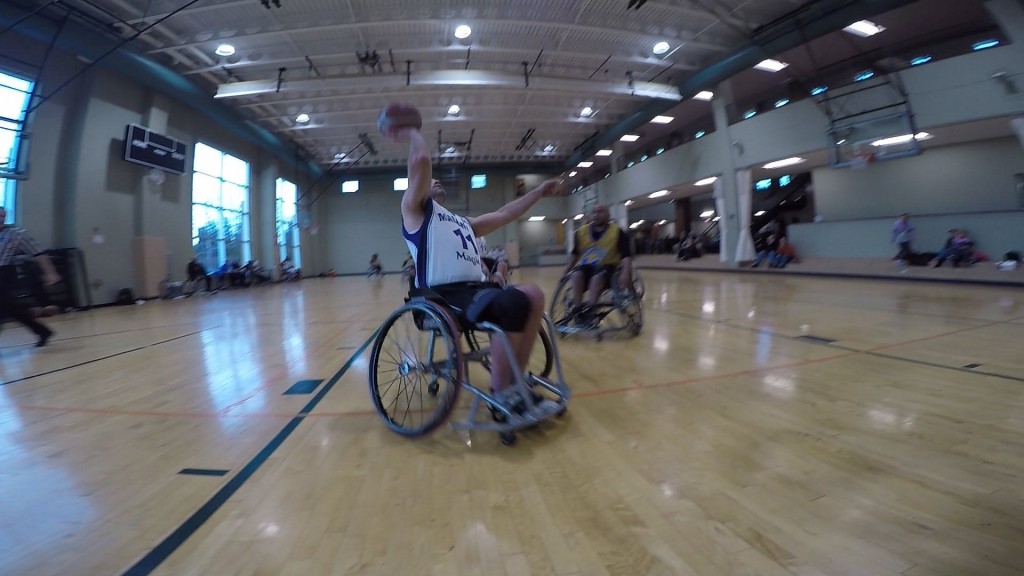 At the Madonna Proactive Health and Fitness center in South Lincoln, the wheelchair basketball season starts off hot for the National Wheelchair Basketball Association division 2, starring Lincoln's own "Madonna Magic."
The Madonna Magic of Lincoln ball hard.
"I like it because it's so physical and so aggressive. When I first heard of wheelchair basketball, I honestly thought people were pushing around super slow in hospital chairs," 3-time Paralympian and player on the Madonna Magic, Natalie Schneider said. She's been on the team for 15 years.
For those not familiar with how they play, "The wheels are slanted so you can turn sharper and you don't tip over as easy. There's a center wheel in the back so that you can lean on so when you go to shoot you're not just falling over backwards or something," Coach and Madonna Magic player, Scott Zessin said. He's been playing since 2006.
The gameplay and special design of the wheelchairs do not stop the carnage from happening. Players say the game is tough.
"You just have to be very ready to get beat up on. It's such a physical game, and you have a lot of jarring impacts, like I got rocked once today. I got hit from behind and fell over backwards," Schneider said.
Players are always having to think outside of the box and improvise for the mobility limits of the wheelchairs.
"There's a lot of learning involved when you play wheelchair basketball obviously we cannot move laterally because we are in wheelchairs, and so the chair skills are really important to learn," Schneider said.
"You know, you gotta be able to be confident in yourself in how you'll do out there and confident in what your teammates can do," Zessin said.
By the end of the day, all the practice punishment and focus comes down to one thing, "You have to be ready to push really hard, and then you're going to be ready to take your time and just relax and shoot," Schneider said.
The guts and glory, the win or defeat, that's all up to the team dynamic.
"It's such a great group of guys, we all get along so well and we all are really good at making fun of each other. I think that's really important on a team," Schneider said.
"We're all there for each other, even outside of basketball. It's a way to kind of get away from everything and just have like-minded people around you and just make some good friends out of it," Zessin said.
Today was the Madonna Magic's second tournament of the season.
They won the tournament this weekend.