Thieves caught driving stolen SUV to steal unlocked vehicles in Lincoln, police say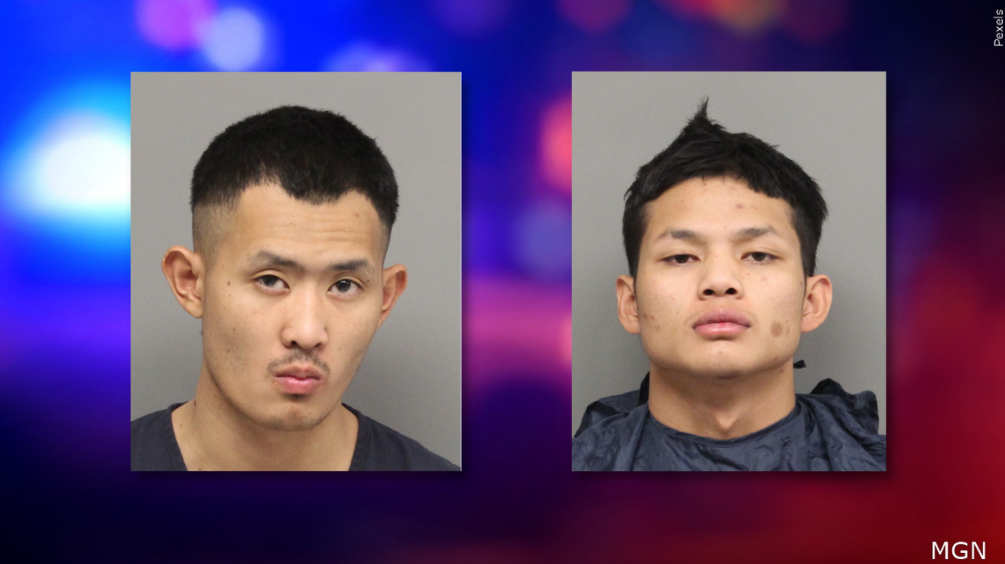 LINCOLN, Neb. (KLKN) — Two Omaha men and a teen are behind bars after police say they found them with a stolen car and catalytic converter.
Lincoln Police say they were called Saturday morning about a group of men trying door handles in a parking lot near 16th and Otoe Streets.
The caller said they came out of a Honda SUV, and a check of the plates showed it had been stolen in Omaha.
Several officers later found the vehicle and a sole occupant, 21-year-old Kyaw Wah, at the U-Stop on Capitol Parkway. Wah was accompanied by two others, 22-year-old Than Tun and a 17-year-old male, who were in the store.
A search of the vehicle turned up a stolen catalytic converter and a reciprocating saw. Police determined the converter came from a Hyundai SUV on Plymouth Avenue.
The three were arrested on suspicion of theft by receiving stolen property and possession of burglar tools.