This family births a new way to baby shower during quarantine
A Lincoln family is celebrating their baby shower a little differently through these COVID–19 times.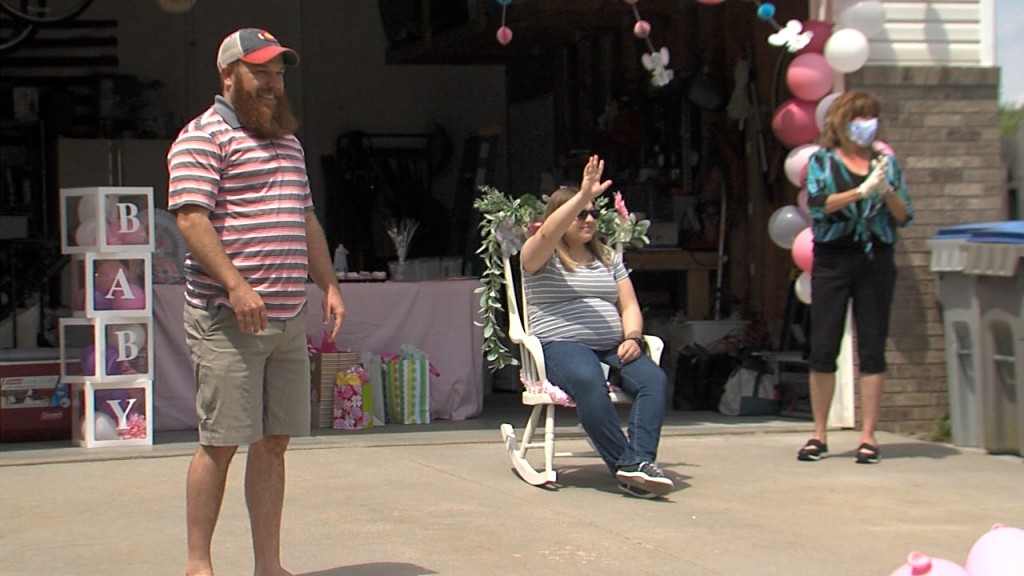 The Martin and Pollak family in North Lincoln still wanted to hold a baby shower in the traditional sense, but have adapted the concept through the COVID outbreak. They made a drive through one, right up to their cul-de-sac.
"It's really different because we really wanted to have a traditional shower, but with the whole pandemic that just wasn't an option," said Robin Pollak, one of the grandmothers to be.
It was a spin to the tradition, and with extra precaution. Approximately 40 households were invited, pulled up, and exchanged gifts and air hugs all around.
"Pink moscato or corona? Pink? Okay! We're giving them little pink moscato bags, we're giving them Corona beer because of the virus and everything, so it's just a lot of fun," said Pollak.
Humor and happiness will carry this couple through the delivery. Unfortunately, only the father can join the mother in the hospital while the rest of the family can cheer from the parking lot.