Three arrested in Fairbury drug investigation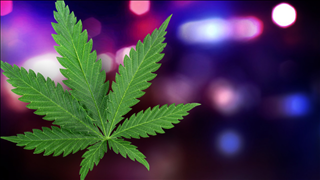 On Sunday morning, deputies with the Jefferson County Sheriff's Office served a search warrant on the residence located in Fairbury.
Upon service of the Search Warrant, three individuals were arrested at the residence. Kelly J. Anderson and Dustin A. Anderson were arrested for Distribution of a Controlled Substance, Possession of a Controlled Substance and Manufacture of a Controlled Substance. Robert A. Mikkelson was also at the residence and was arrested for Violation of a Protection Order.
Deputies discovered large amounts of marijuana and marijuana paraphernalia, as well as a suspected marijuana grow operation and items consistent with the sale and distribution of a controlled substance.
Due to the condition of the residence, which contained large amounts of animal feces and other vermin, the house was subsequently, condemned by the city of Fairbury and deemed unlivable. Eight dogs were removed from the residence and placed in the care of the city of Fairbury.
All parties are currently in the custody of the Jefferson County Jail and are awaiting bond at this time. This matter remains under investigation.