Update: Hastings man killed in semi crash on I-80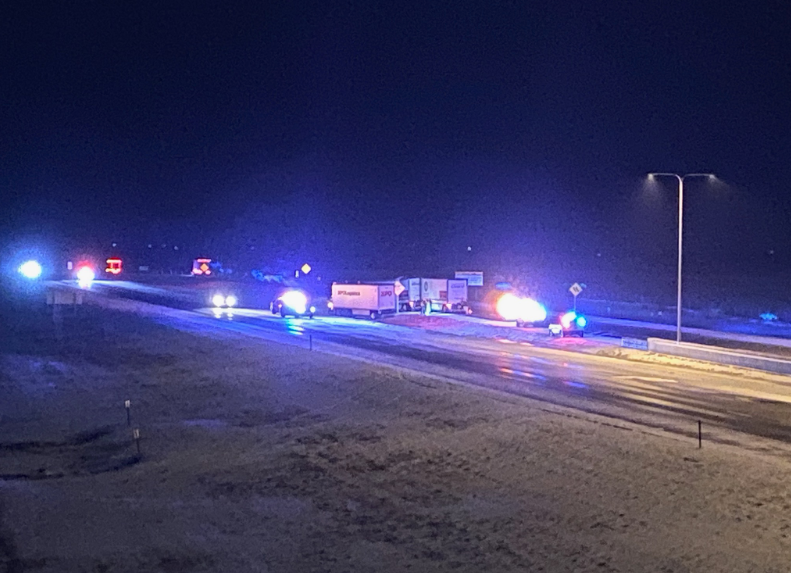 Update:
The Lancaster County Sheriff's Office says a 25-year-old Hastings man was killed in a overnight crash in on I-80 in Lancaster County. He's been identified as Tanner Bramman, of Hastings.
LSO, Southwest Rural Fire, Lincoln Fire and Rescue, and the Nebraska State Patrol assisted with the investigation.
It happened a little before 11 p.m., Thursday. Authorities say two vehicles crashed near mile marker 394.8.
Investigators say Bramman and 49-year-old Bradley Moss, of Aurora were both driving eastbound on the interstate, approaching the mile marker, when they both lost control of their vehicles due to weather conditions and ended up colliding in the center median.
Bramman was operating a semi-tractor with tandem trailers for Old Dominion Freight Line and Moss was operating a semi-tractor trailer with tandem trailers for XPO Logistics, Inc.
LSO says Bramman suffered severe injuries and was pronounced dead at the scene. Moss did not suffer any injuries.
The Lancaster County Attorney's Office has ordered an autopsy. Alcohol is not believed to be a factor.
As a result of the crash and investigation, I-80 eastbound was shut down for three hours with the assistance of NSP, and one lane of westbound traffic was shut down for five hours.
All lanes are now open.
The Lancaster County Reconstruction team is currently investigating the crash.
This is a developing story, we will have updates as they become available.