Tips to stay hydrated when out in the heat!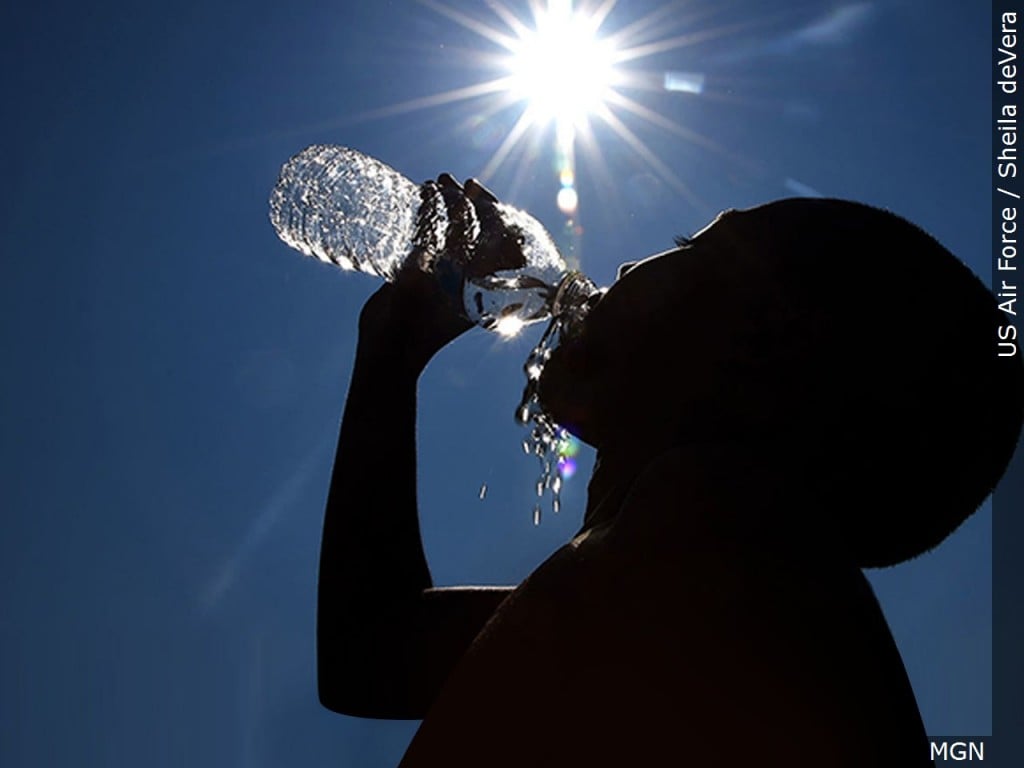 LINCOLN, Neb. (KLKN) — Temperatures have soared up into the 90's this week. So, if you find yourself outside, it's critical to stay hydrated.
Check out these tips from the Center for Disease Control and Prevention (CDC) on how to stay healthy and hydrated when out in the hot weather.
Being hydrated when you start working outside makes it easier to stay hydrated throughout the day.
Drink water before feeling thirsty. The CDC says that by the time you feel thirsty, you are already behind on your water intake.
When working in the heat, the CDC says to drink 1 C of water every 15 to 20 minutes (i.e. one liter every hour).
Avoid drinking more than 6 C of water per hour.
It takes several hours to replenish your fluids after sweating, so start hydrating as soon as you can to take stress off your body.