Top 20 most dangerous intersections in Lincoln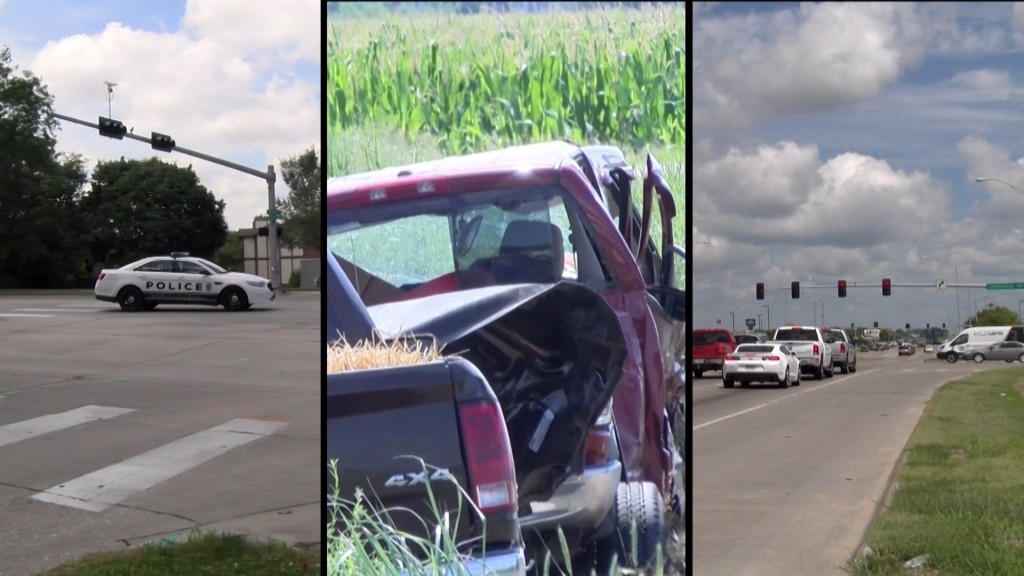 We looked at the 20 most accident-prone intersections in Lincoln, and the more dangerous roads in the county. The answer may surprise you.
"The more people you have driving through, the the more opportunity for accidents," said Ofc. Angie Sands with the Lincoln Police Department.
So here's the low-down. 27th and Cornhusker tops the list of dangerous Lincoln intersections. Police say this is because there's so much traffic in the area, and complicated turning lanes. Second place goes to the unassuming stoplight at S 70th and Wedgewood. Just for reference, that's by CHI Health St. Elizabeth hospital, and just down the street from Lincoln East High. The roundabout near 14th and Superior tops off the top three accident-prone areas in Lincoln.
Reason for crashes vary, but Police say distracted driving tops the list.
"Driving to and from work we all look around us and see people texting," Sands said. "It seems to be the norm; almost accepted."
Out in the county, 77 Highway, Saltillo Rd., and 68th Street have all seen their share of serious accidents, and even fatalities.
"I think the thing to remember about the rural crashes is that speeds are usually higher, so injury accident rate to property damage is almost 50 percent, which is pretty high," said Sheriff Terry Wagner.
The sheriff says accidents tend to be more serious in the county because people are going faster; there are also more semis and heavy vehicles on the highway. The sheriff's office also sees more fatal accidents than LPD, because highways have higher speeds and larger vehicles.
"A truck doing 50–60 mph has a lot more energy than a car doing 50, and when there's a conflict; crash, the car's going to lose that fight," Wagner said.
Sheriff and police both agree that injury can be lessened by keeping your attention on the road and wearing your seat belt.
Here's a complete list of the top 20 dangerous intersections in Lincoln:
1. N 27th between Cornhusker and Knox
2. S 70th between L and Wedgewood
3. N 14th and Superior
4. S 17th and A (Likely a temporary top-5, since it's a construction zone)
5. S 48th between Antelope Creek and Van Dorn
6. S 70th between A and Teton
7. Nebraska Hwy between S 27th and Pioneers
8. S 70th between L and O
9. S 70th between Monterey and South
10. N 9 and P
11. Nebraska Hwy between S 27th and Southwood Drive
12. S 16th and K
13. O between 33rd and 34th
14. O between 46th and 48th
15. S 70th between A and Sumner
16. Superior between Bel Ridge and N 14th
17. 10th and O
18. 25th and O
19. A between Kingston and S 70th
20. Cornhusker between N 11th and N 14th