Total amount raised in #NebraskaStrong Drive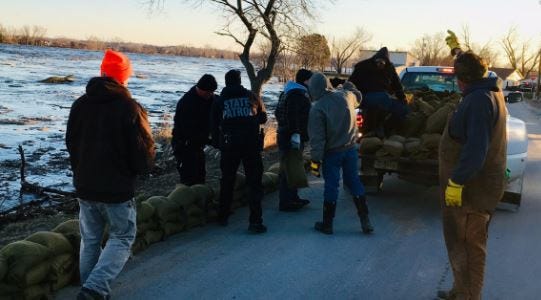 OMAHA, Neb.
Radio and television stations from across Nebraska teamed up Friday for a one-day flood relief effort along with the American Red Cross.
Red Cross volunteers answered dozens of phones at the Omaha Steaks call center to accept donations. The drive, led by the Nebraska Broadcasters Association, ran from 5:00 a.m. to 11:00 p.m. with all funds going towards the American Red Cross flood relief efforts in Nebraska and western Iowa.
The Nebraska Broadcasters Association kicked off the campaign with a $20,000 donation.
A total of $436,719 was raised for flood relief efforts.
Although the drive is over, people can still donate via checks by mail:
Omaha
American Red Cross
2912 S. 80th Ave, Omaha, NE 68124
Lincoln
American Red Cross
220 Oakcreek Drive, Lincoln, NE 68528
Grand Island (serves everything west of Lincoln)
American Red Cross
404 E. 3rd St, Grand Island, NE 68801