Tow to Go available Super Bowl weekend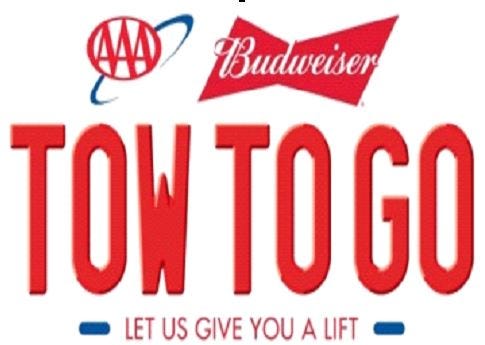 AAA is reminding football fans to game plan before the Super Bowl celebrations begin.
That means choosing a designated driver, calling a cab, or rider-share company, or finding another safe way home like the Tow to Go program.
It's a free confidential ride offered to members and non-members of the Auto Club Group.
They'll give you a lift to any safe location within 10 miles.
The service also transports your vehicle, along with you.
In some situations, AAA says it may not be available due to severe weather conditions or in rural areas.
Tow To Go will be offered in Nebraska, Iowa and seven other states as a safety net for those that did not plan ahead.
They also say in some situations, AAA may need to make other arrangements to get an impaired individual a safe ride home.
More details are available at www.AAA.com/TowtoGo
Those needing a safe way home can call 855-2TOW2GO or 855-286-9246.