Tow to Go Service for Labor Day Holiday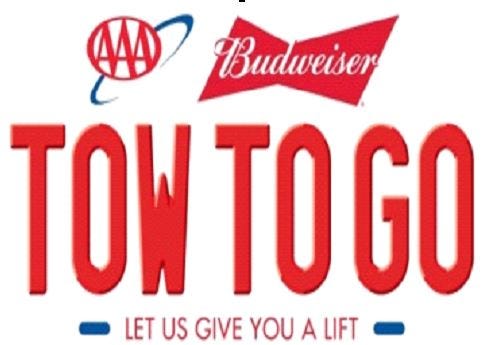 Courtesy of AAA:
OMAHA, NE (August 22, 2019) – With the upcoming holiday period, along with a weekend filled with football and other sporting events, many Nebraskans will be out celebrating this Labor Day weekend.
Whether that involves attending a family barbeque, hosting a Husker party, or visiting a local sports bar, AAA and Budweiser urge everyone to plan ahead by making arrangements for a safe ride home by choosing a Designated Driver or arranging for another form of safe transportation.
"Labor Day weekend provides a great opportunity to get together with friends and family, but a celebration should never turn into a tragedy because someone made a poor decision to drive while impaired," said Rose White, Public Affairs Director for AAA-The Auto Club Group.
For those that don't plan ahead, Tow to Go will provide a safe way home.
AAA members and non-members can call for Tow to Go service anytime Friday, Aug. 30 through 6 a.m. on Tuesday, Sep. 3.
AAA will then safely transport them and tow their vehicle to a safe location within 10 miles.
Since its inception in 1998, Tow to Go has safely removed more than 25,000 impaired drivers from the roadways.
It is designed to be a safety net for motorists who did not plan ahead when drinking away from home on celebratory holidays.
It is offered based on the availability of AAA drivers and tow trucks during times of high call volume.