Traffic stop near I-80 ends in high speed chase
One man is in custody in Seward county after fleeing a traffic stop on Wednesday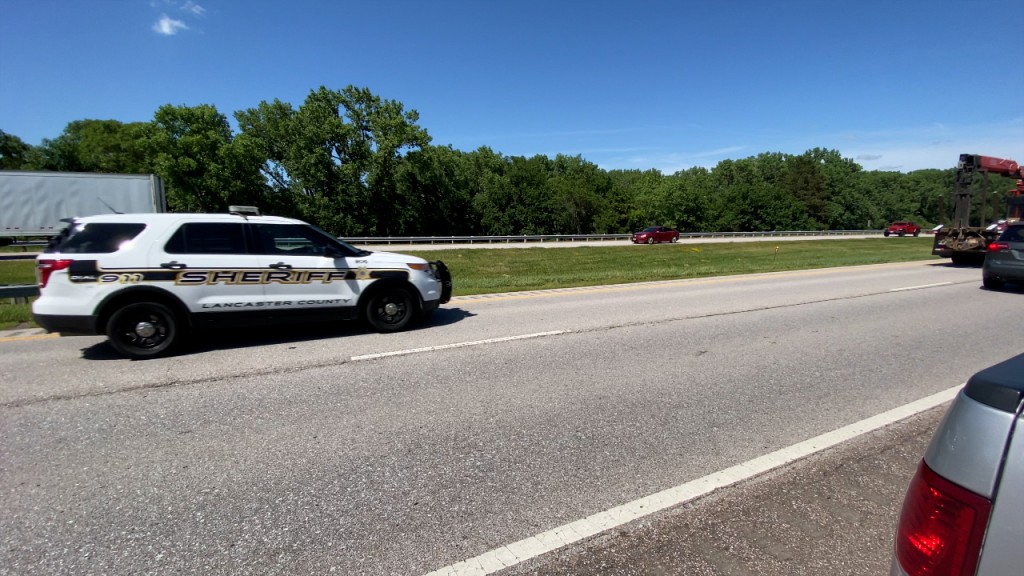 Lincoln Police were called to a traffic stop near I–80 on Wednesday when a scuffle broke out between an officer and the driver.
The officer reached for his taser, but it failed to deploy. That's when the suspect went back into his car and fled the scene. The sheriff's office then took over the high speed chase. It ended when the suspect's car got stuck in the mud near a ditch.
Melissa Lindell witnessed it all happen.
"I saw a man holding a red phone at the police officer," Lindell said. "I saw the police officer grab something from his belt. I was thinking oh my gosh, he's going to be shot."
Lindell is relieved it was just a taser and not a gun.
"Had he had a gun or anything, that would have been four lanes of traffic that he could have shot into," Lindell said.
The man is currently in custody in Seward county. This is a developing story, and we will keep you updated as new information arrives.