Train Derailment along Highway 2 Corridor near Bennet
10 cars went off the tracks in an area that has seen substantial rain the past few days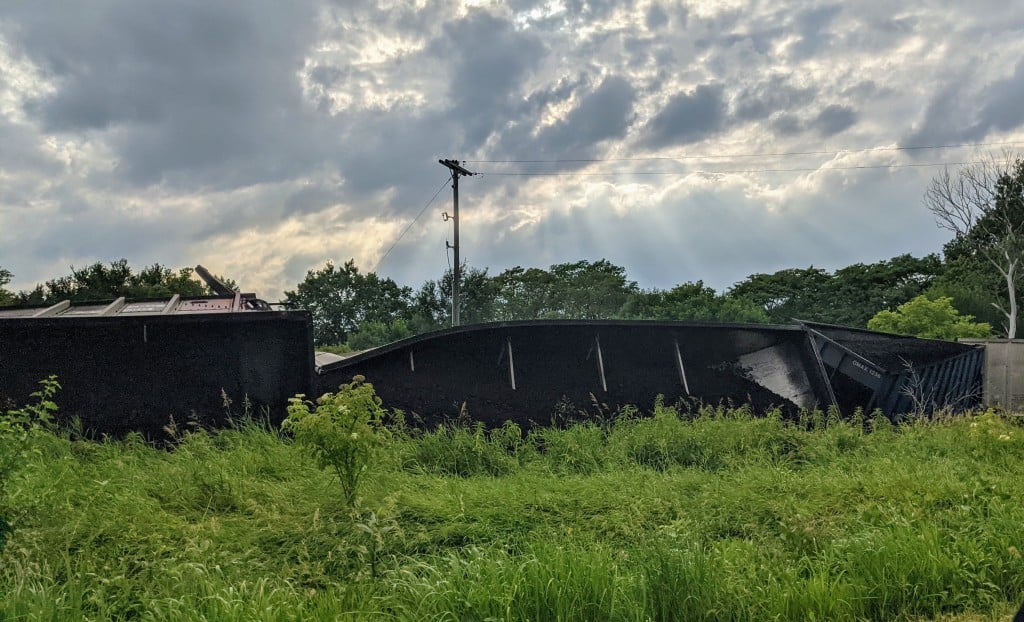 BENNET, Neb. (KLKN) – A train has derailed near Bennet, Nebraska, just south of Saltillo Road and crews are working to clean up the mess.
BNSF released this statement about the derailment, "BNSF can confirm a coal train derailed near Bennet, NE at approximately 5:20 p.m. CT on Friday, June 25. Initial reports indicate 10 cars derailed, with three on their sides and the remaining seven still upright. There were no injuries and BNSF responders are on scene. Cleanup of the site is ongoing and our primary focus is to address any safety issues. An investigation is underway."
This is on the recently re-activated railroad tracks that sat dormant for almost two decades. Witnesses tell us some crossings near Bennet were blocked after the derailment around 7 pm.
The cause of the derailment is not known. We do know that more than 4 inches of rain have fallen in that area the past couple of days and was exposed to flash flooding, but it's unclear if there is any connection between the two.