Tree stolen from Seward family's property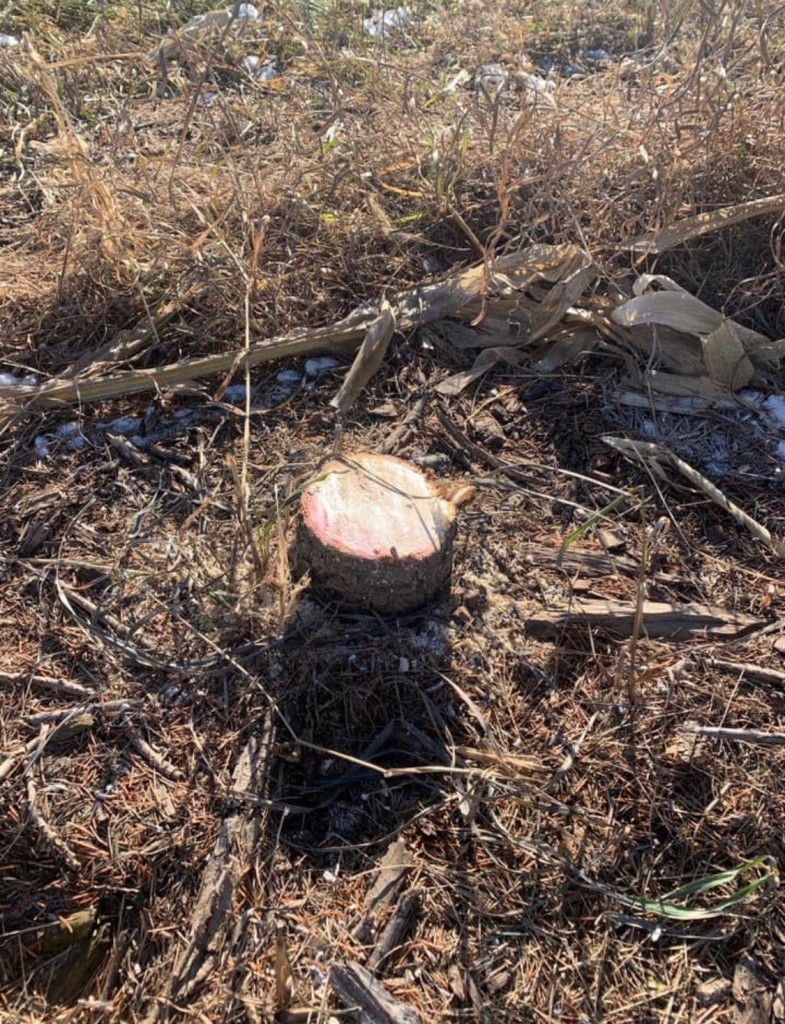 The holidays are usually a time of giving but something was taken from a Seward family, a tree on their property.
"I just happened to walk around the trees and saw that stump and I had to take a look and a double take because I couldn't believe that somebody would hack a tree out of our little hacker belt," Seward resident, Ryan Codr said.
Sometime between Thanksgiving and Saturday, someone took out a piece of the Codr family's hard work. That person didn't realize how much damage they actually did.
"They grew a lot but it took a lot of work to get them there, luckily we didn't lose any until now, never thought this would be the way we would lose one," Ryan said.
The Codr's have always had cameras near the house but never thought they would need them out by the trees. They got a quote and due to how much the tree had grown, they are out not just a tree but nearly $1000.
The family hopes the person behind the incident will reimburse them so they can replace the tree.
"Trees on people's property is stealing from them, just so they are aware when they are out looking for their Christmas trees," Seward resident, Malynn Codr said.
The Codr's spent a lot of time and money on their tree line, watering every day for a week, every week for a month and every month for a year. They say something being stolen during the holidays, just doesn't make it right.
"I don't know how you look at your stolen Christmas tree and can enjoy Christmas when the whole season is about giving and giving other gifts to people," Malynn said.