Car crashes through U-Stop near 33rd and Superior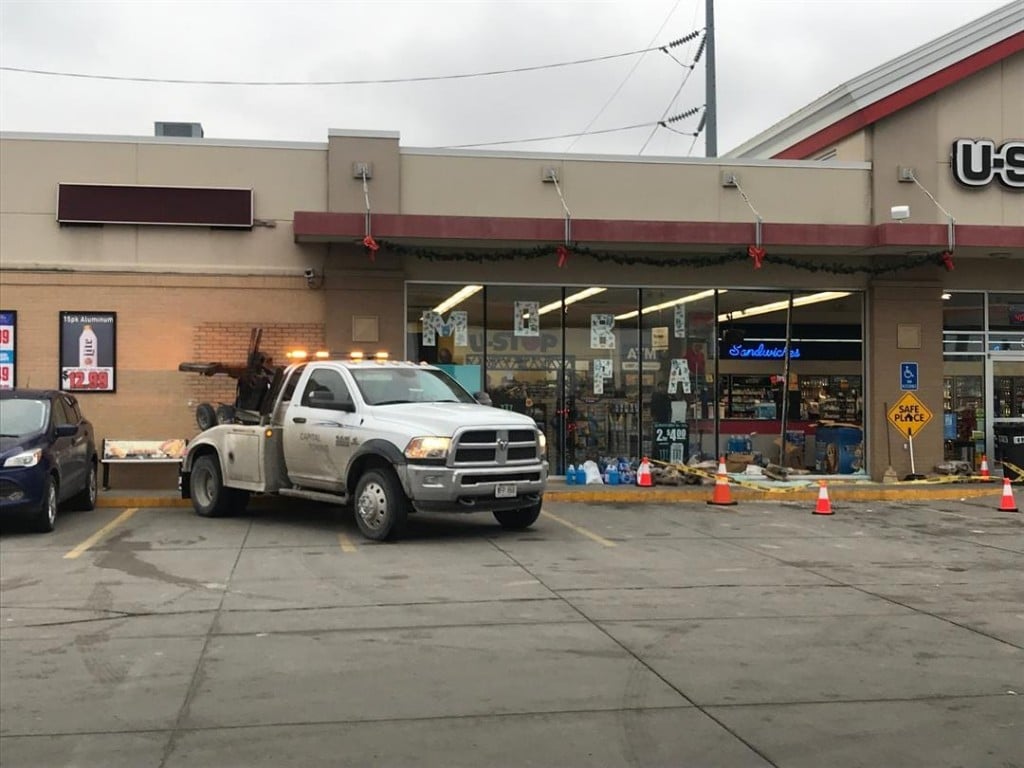 A car crashed through the front of a Lincoln convenience store Friday.
Police and fire crews responded to the U-Stop near 33rd and Superior around 3:30 p.m.
Authorities said the driver was driving through the pump area when they accidentally hit the gas instead of the brake.
No injuries were reported, but a clerk told Channel 8 Eyewitness News the car stopped only inches away from their desk inside the store.
The damage estimate to the store is $5,000-$7,000. Estimated damage to the vehicle was $1,000.
The store remained open and building inspectors were working to determine if it was stable.