Truck hits steps of Lincoln home, driver flees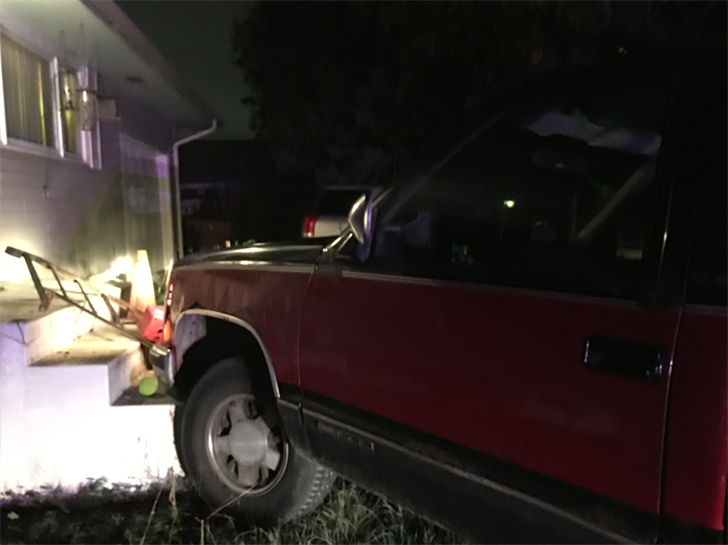 The Nebraska State Patrol is looking for a suspect, after they say he fled from a state trooper.
It happened around 11:15 Wednesday night.
NSP says that a trooper had been following the driver of a pickup truck since the Waverly exit on Interstate 80.
When the driver reached the Havelock Neighborhood, he jumped out of his truck near 72nd and Thurston, while it was moving.
The truck then struck concrete steps, barely missing the house, according to the residents of the home.
The people in the home, heard a loud bang and saw flashing lights.
No one was injured, but the suspect did get away.
NSP then set up a perimeter in the area, assisted by Lincoln Police and K-9 Units.
They're currently looking for a Hispanic male in a dark sweatshirt.
If you have any information you're urged to call the Nebraska State Patrol at 402-471-4545.