Trump, Sasse, Fortenberry headline Republican winners in Nebraska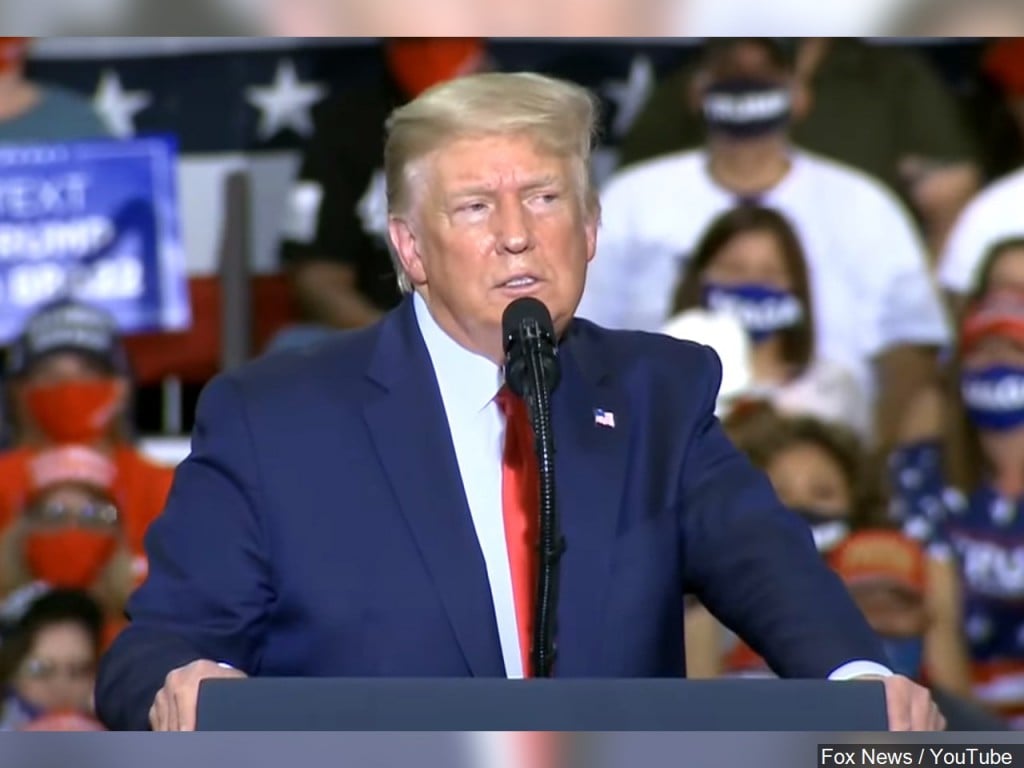 OMAHA, Neb. (AP) — President Donald Trump on Tuesday won deeply conservative Nebraska, which hasn't seen its statewide popular vote go to a Democrat since Lyndon B. Johnson carried the state in 1964. But that doesn't mean Trump is guaranteed all five of the state's electoral votes.
Democratic challenger Joe Biden is hoping to peel off at least one electoral vote in Nebraska — one of only two states that allows its electoral votes to be split.
The former vice president has a chance of winning in the state's 2nd Congressional District, which encompasses Omaha and several suburbs. Polling has shown a competitive race between Biden and Trump in the district, while the president is far ahead statewide.
Since adopting the system in 1991, Nebraska has split its electoral votes only once: In 2008, when Democrat Barack Obama won the 2nd District on his way to the presidency.
Trump supporters who spoke to The Associated Press on Tuesday tended to cite his performance in his first term for their decision.
"I went ahead and voted for Donald Trump because I believe he is honest, and he gets things done and he delivers," said Lisa Schneider, a 59-year-old homemaker in Omaha. "And most of all, he loves our country."
Christine Reisser, 56, is a retired teacher in Omaha who said she supported Trump because she wants him to continue doing what he has been doing for the past four years.
"He's going to keep our way of life intact," Reisser said.
Republican Sen. Ben Sasse easily won a second term in a race marked by controversy surrounding Democrat Chris Janicek, an Omaha cupcake bakery owner. Janicek won the Democratic primary in May, but then came under fire from his own party for sending sexually explicit texts about a female campaign worker in a group text message.
The Nebraska Democratic Party spent months trying unsuccessfully to force Janicek out of the race, and the party eventually endorsed longtime party activist Preston Love Jr. as a write-in candidate.
In the 1st District, Republican Rep. Jeff Fortenberry managed to fend off Democratic challenger Kate Bolz in one of the closest races he's faced in the 15 years he's held the seat. Republican Rep. Adrian Smith also won re-election to an eighth term representing the state's rural, deeply red 3rd District, handily defeating Democratic challenger Mark Elworth Jr.
In Nebraska's other U.S. House seat in Nebraska's 2nd District, which is home to the state's largest city of Omaha, Republican incumbent Rep. Don Bacon was in a tight race with Democrat Kara Eastman in a repeat of the 2018 contest narrowly won by Bacon.