Two arrested after $750K in pot seized in Sarpy County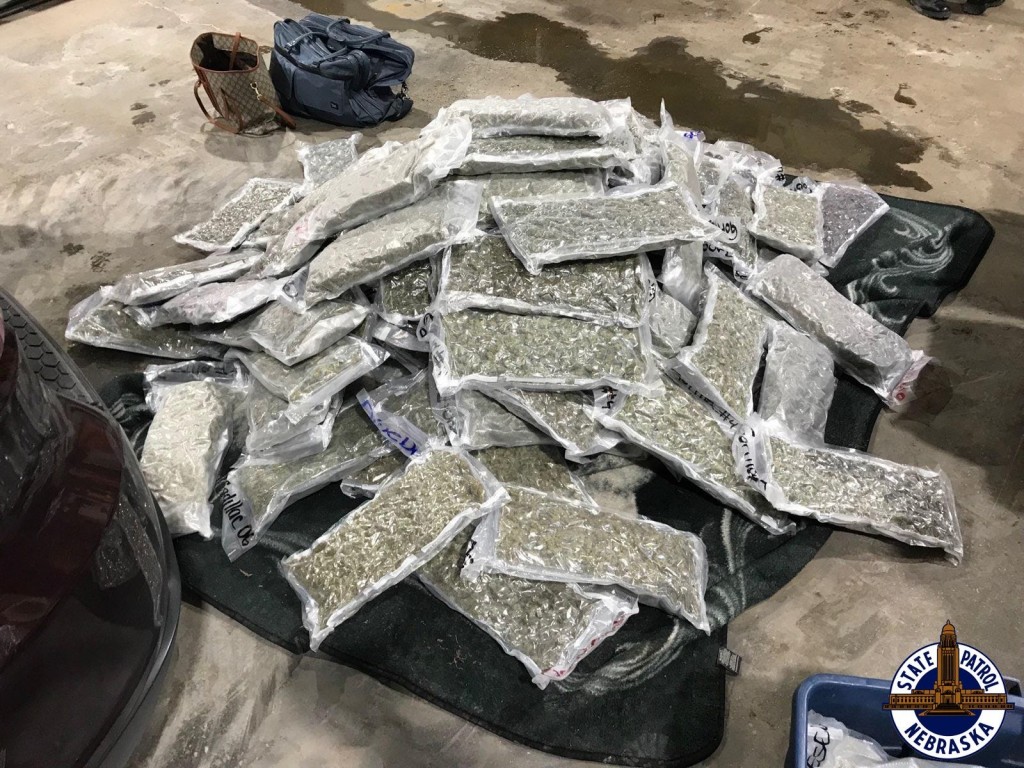 Troopers with the Nebraska State Patrol (NSP) have arrested two people and seized 189 pounds of marijuana during a traffic stop on Interstate 80 in Sarpy County.
At approximately 8:20 a.m. on Thursday, January 31, a trooper observed a 2012 Dodge Durango following too closely to the vehicle ahead of it near Gretna at mile marker 437 on I-80.
During the traffic stop, the trooper detected the odor of marijuana coming from inside the vehicle.
A search of the vehicle revealed 189 pounds of marijuana contained in heat sealed packages.
The packages were hidden under a blanket in the cargo area of the vehicle.
The marijuana carried an estimated street value of $750,000.
The driver, Herbert Vazquez, 65, of Oroville, California, and passenger, Mayira, Jurado-Lopez, 40, of Hanover Park, Illinois, were arrested for possession of marijuana with intent to deliver and no drug tax stamp.
Both people were lodged in Sarpy County Jail.
(Information and photo courtesy of the Nebraska State Patrol)