Two dead in crash near Hwy 75 and Hwy 34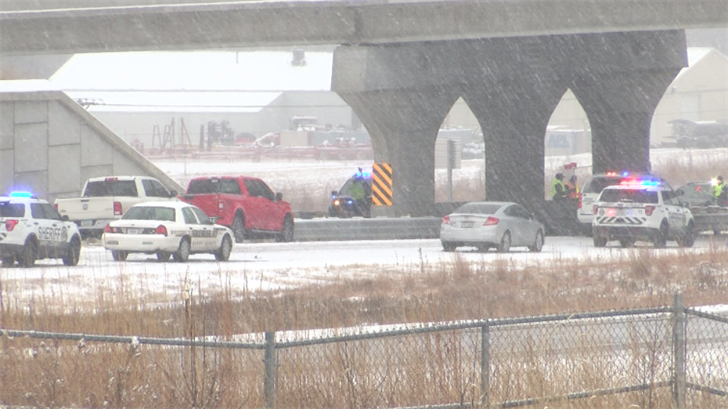 Sarpy County officials say two people have died after a crash Sunday afternoon near Hwy 75 and Hwy 34.
Authorities responded to the area at approximately 12:52 p.m. where they located a two-vehicle accident in the southbound lanes of Hwy 75.
The vehicles involved were a 2010 Chevy Silverado pickup and a 2015 Chrysler 200.
Initial findings determine the Chrysler 200 crossed through the median of the roadway before the collision, according to Lt. Dennis Svoboda with the Sarpy County Sheriff's Office.
Emergency crews found the driver of the Chevy, 20-year-old Christopher Peters, and front seat passenger, 21-year-old Bailey Clark, with serious injuries.
Crews also located an uninjured 1-year-old secured in a child safety seat in the back of the Chevy.
Personnel found the driver of the Chrysler 200, 27-year-old Joshua Martinez, with serious injuries.
The front seat passenger of the Chrysler, 19-year-old Gabrielle Ramirez, and right rear seat passenger, 20-year-old Beau Dasher, were found deceased.
Lt. Dennis Svoboda says all injured parties were taken to Nebraska Medicine.
The accident remains under investigation. Southbound Hwy 75 was temporarily closed and has since reopened.