Two more COVID-19 deaths for Lancaster County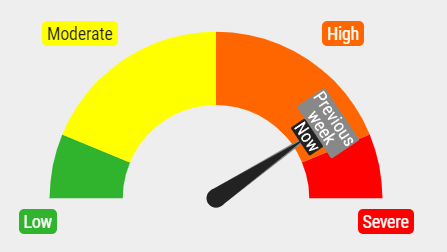 LINCOLN, Neb. (KLKN) – Two new coronavirus deaths have been reported today, according to the Lincoln-Lancaster County Health Department (LLCHD) COVID-19 Dashboard. This brings the county's total to 35 deaths.
The individuals were a woman in her 90's who was in a nursing home, and a man in his 80s who was hospitalized.
87 new cases of COVID-19 were also reported today, pushing our community total to 7,912 cases.
The number of recoveries continues to increase as well, now at 3,487.
So far the LLCHD COVID-19 Risk Dial remains in "Elevated Orange."
RELATED CONTENT: Lancaster County reports its 33rd coronavirus death
The county's positivity rate remains at 8.7%, while Nebraska's has jumped from 10.3%. to 10.5%.
Local hospitals reported 55 COVID-19 patients, 24 of which are Lancaster County residents (2 on ventilators).
Symptoms of COVID-19 include fever, cough, shortness of breath, repeated shaking with chills, repeated muscle pain, headache, sore throat, new loss of taste or smell.