Two opposing rallies went toe-to-toe concerning Colorado police policies on Sunday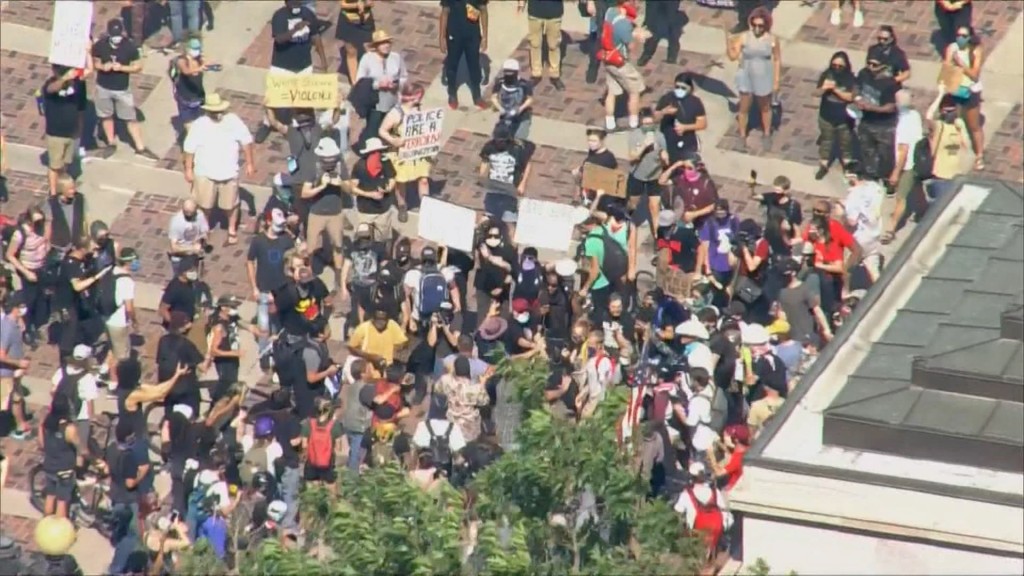 DENVER, Co. (KMGH) — Sunday, a group gathered in support of police faced off with anti-police protesters at Civic Center Park in downtown Denver.
The opposing groups were initially separated, with anti-police protests taking place on the steps of the state capitol and the pro-police group gathering in the Greek amphitheater at the park.
However, soon after the rallies began, a group from the anti-police protest marched towards the pro-police group and began chanting over them.
Tensions escalated as the groups confronted one another, leading police in riot gear to show up to keep the peace.