Two U.S. Capitol Policemen suspended following D.C. riots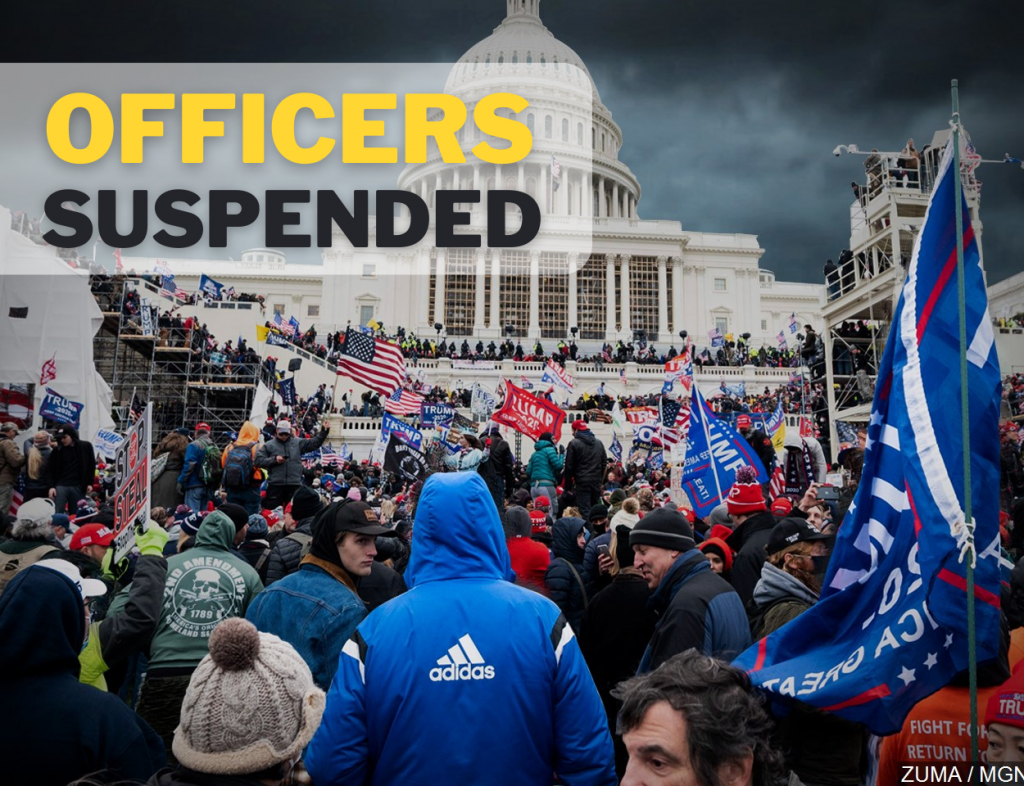 WASHINGTON (KLKN) — Ohio Representative Tim Ryan announces that two U.S. Capitol Police officers have been suspended following the D.C. riots.
The officers are identified as one who took a selfie with rioters and another who adorned a 'MAGA' hat and allegedly gave directions to rioters. No official cause for suspension has been reported at this time.
Ryan is a House Appropriations subcommittee chairman who presides over Capitol Police funding.
We'll keep you updated as more details are released.