Union Pacific 4Q delivery volume falls, so does its profit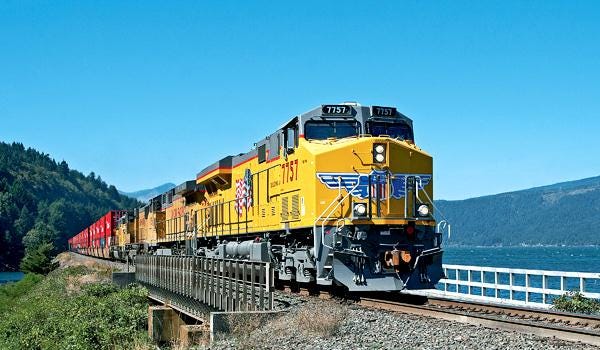 OMAHA, Neb. (AP) – Union Pacific's fourth-quarter profit fell 10% as the railroad hauled 11% less freight, but the recent U.S.-China trade deal is helping boost the outlook for the year.
The Omaha, Nebraska, railroad said Thursday that it earned $1.4 billion, or $2.02 per share, in the quarter.
That's down from $1.55 billion, or $2.12 per share, a year earlier. The results fell short of Wall Street expectations.
The railroad's revenue fell 9% to $5.21 billion but beat the average estimate of $5.17 billion.
Union Pacific expects the U.S.-China trade deal to boost agricultural shipments later this year because of the amount of goods China pledged to purchase.